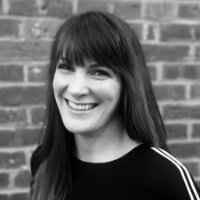 There is no one universal definition for innovation. And innovation takes different forms at every level of government.
Even in Kansas City, Missouri, innovation has taken many forms. This past year, the city launched a citizen engagement portal and leveraged open data.
The woman spearheading those initiatives is Ashley Hand. She is the City's Chief Innovation Officer – making her the first female Chief Innovation Officer in the country.
She told me during GovLoop's State and Local spotlight interview that in 2014 she really felt a groundswell of support to formalize and institutionalize innovative thinking.
Kansas City really focused on open data in 2014. "Back in 2013, we launched a portal that successfully engaged the community around civic hacking. After that we formally adopted an open data ordinance supporting policy," said Hand. "We created a position for an open data coordinator within the organization in June of 2014."
The key for Hand and her team was to prove to policy makers that open data could make a difference for the community. "We showed how open data could be used by our community and leveraged to help us in our operations to be more intuitive," said Hand.
Next year, Kansas City will pursue a larger strategy towards smart cities iniatitives. "We see technology as an overlay. It's a form of infrastructure that we should be thinking about for many reasons," said Hand. "Smarter cities have an impact on economic development through digital inclusion and enables better service delivery by improving our citizen experiences. We see massive opportunities to take smart city data and put it out through a living lab in a way that developers and entrepreneurs can help us continue to push the envelope and doing our job better for the community that we serve."
Another key priority for the City is improving customer service. "We have a public facing dashboard that tracks our progress in meeting customer service goals. We have also formed an internal working group to create a systemic standard for how we best serve our customers. We are reengineering major processes that have huge impacts on the development of our city from the customer's perspective," said Hand.
"We really want to think differently about our current policies and codes and the process behind them. Instead of having our permit applicants be shuttled between departments, we can make one-stop shopping. It will improve the experience for our customers, but it will also make processes more efficient internally," explained Hand.
One way to make sure the city remains innovative is to hire the best and the brightest. "We've really looked at the culture at City Hall. We are looking to make it one the most attractive workplaces for with great talent and great skills to work," said Hand. "To attract the best talent at all levels of the organization, we need to have a culture that supports independent and innovative thinkers. The mayor launched a women's empowerment initiative, which looked at women within the organization. They wanted to make sure there is diversity in our leadership and at all levels in the organization. Diversity helps drive better decision making as a whole. We need to have a family friendly workplace."
So what's next for Kansas City? "In 2015, we are going to be focused on digital inclusion. We have a pretty remarkable digital roadmap coming out very soon that'll help guide a long term view of where we'd like to go as an organization. We also have a lot of talk around smart cities that I think will start to solidify. Finally, we have a streetcar starter line opening at the end of the calendar year. It will be the most expansive in North America," said Hand.