Over the past four years, GovLoop has hosted a Graduate Fellowship Program in which current or recent graduate students and college graduates have joined us for a semester or more to contribute to our mission to "connect government to improve government."
We've had over 40 fellows support us on our core projects, including our research guides, online and in-person training, digital marketing campaigns, the GovLoop Mentors Program, web and graphic design and much more.  Past fellows have gone onto jobs at State Department, OMB, National Geographic, and Deloitte, among others.
So today, I wanted to introduce to the GovLoop community our Spring 2015 Cohort. They've been with us for a few weeks already, and they have already made some awesome contributions to our team.
 Kaitlyn Baker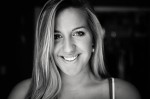 Kaitlyn is a graduate from George Mason with a Bachelors of Fine Arts in Art & Visual Technology, she has her own photography business, and knows all about Adobe Creative Suite. She's working as our design fellow and helping bring to life our content here at GovLoop. Her favorite hobby is photography and has a deep admiration for Leslie Knope. Kaitlyn has a great portfolio, but her favorite project was working on a 76-page book about wineries in Loudon County. She wrote, designed and photographed the entire book, and said she loved working on this project. GovLoop profile.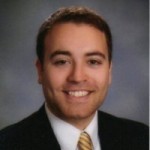 Matt Garlipp
Matt is currently wrapping up his Masters of Public Administration degree from American U. He's been working as our Research Fellow since last fall, and is helping to create all kinds of content for GovLoop. Matt is an avid runner, and completed his first half-marathon last fall. He's also a big fan of Ta-Nehisi Coates. In undergrad, he enjoyed serving on the executive board of UDance, a student-run philanthropy event at the University of Delaware that raises funds for pediatric cancer research. GovLoop Profile.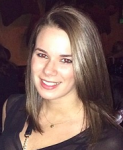 Shannon Kennedy
Shannon is a Masters of Public Policy student at the University of Maryland, focused on energy policy. She's working with our business development team to help develop metric reports, cover our online trainings and support new business opportunities. She's studied abroad in Indonesia, and her favorite hobbies are keeping up on current events and binge watching reality television. Shannon had the chance to meet Henry Waxman in high school, and he served as the inspiration to work in the environmental field. Her most rewarding project was the Dance Marathon event she worked on as a student at the University of Buffalo. GovLoop Profile.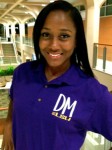 LaRel Rogers
LaRel Rogers is a graduate from the Louisiana State University School of Business. She's working with our business team and will be looking at our data, covering events and helping make sure our online events run smoothly. She loves all sports. She played club soccer at LSU and has helped coach flag football and basketball teams for kids 3-6 years old. She admires Kanye West because of his confidence and brilliant lyrics. The most rewarding experience in her career has been being part of the executive board for the Dance Marathon at LSU. She was part of the inaugural event, and helped raise funds and awareness for the local Children's Miracle Network Hospital. GovLoop Profile.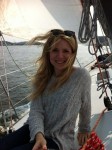 Caroline Swaller
Caroline is a graduate from Denison University and is a former FEMA Corps member. She is working as our Marketing Fellow, and will be supporting our marketing programs throughout the next few months. Some of her hobbies include going to museums and live performances. One person that she admires is Supreme Court Justice Ruth Bader Ginsburg. Her favorite project occurred during her time at FEMA, where she was part of the social media team that was responding to the Wenatchee Wildfires in Washington State. GovLoop Profile.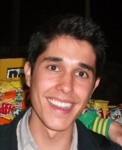 Thomas Hernandez
Thomas went to Washington University in St. Louis and is now a student at Georgetown, in their Communications Culture and Technology (CCT) Masters Program. Thomas is working on our Training team as a Product Development Fellow. He's helping to change the way government agencies learn and train employees. Thomas loves discovering new music and going to concerts, he currently has over 300 ticket stubs. He admires Tilda Swinton because she's not afraid to be different, and his favorite project has been leading an international election observation effort in a politically closed country. GovLoop Profile.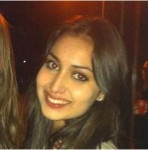 Camilla Nawaz
Camilla attended the London School of Economics and is also a University of Virginia graduate. She will be working as our Community and Content Fellow, helping bring together our podcasts and write valuable content for our government community. Some of Camilla's hobbies include squash, hiking and poetry. She admires bell hooks, and her favorite project was writing her masters' dissertation on representations of South Asian women in U.S. Vogue, looking at the classism, race relations, and othering that these portrayals engage in. GovLoop Profile.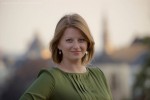 Rachel Niebeling
Rachel has her MBA from John F Welch College of Business at Sacred Heart. Rachel was with us last semester working as our Marketing Fellow, this term, she will be helping our Training team prospect and recruit new clients. Some of Rachel's hobbies include cooking and hosting dinner parties. She admires Taylor Swift, and her favorite project came during her MBA capstone project, which taught her how to navigate busy schedules, while keeping flexibility and always seeing the big picture. GovLoop Profile. 
If you're interested in joining our next cohort over the summer, shoot me an email for more details: [email protected].