Technology is, literally, the air we live and breathe. Data is now collected in every interaction, from traffic monitoring, to your water bill, to your sleep patterns, to your preferences at the grocery store. But what does this mean for government efficiency? All of this newly collectible big data provides the opportunity for government to innovate with the Internet of Everything.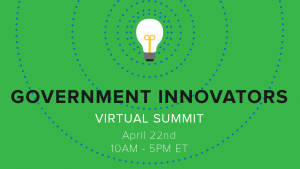 In our first webinar in GovLoop's Fourth Annual Government Innovators Virtual Summit, we had three panelists speak to the audience on "Making Big Data And Analytics Work For Government In The Internet Of Everything". We heard from three panelists on the ways in which the Internet of Everything (IoE) is enabling collaboration, increasing efficiencies, and cutting costs for the public sector, and on top of all that, making citizen lives easier. The panelists were:
• Dr. Sokwoo Rhee, Associate Director of Cyber-Physical Systems at the National Institute of Standards and Technology (NIST);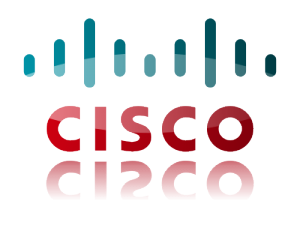 • Kapil Bakshi, Distinguished Architect at Cisco;
• Gayle Hagler, Ph.D., Environmental Engineer at the Office of Research and Development at the Environmental Protection Agency (EPA).
First, Rhee spoke to the audience about the need to extract meaningful information from the plethora of data generated by IoE. As government officials, it's not enough to merely stare at the data. "It's not about just moderating the data," he said. "At the end of the day, someone has to do data analytics to extract information."
In Rhee's work at NIST, in a program called the Global City Teams Challenge, it's all about improving the quality of life with smart cities. This is done by communicating between cities with strong IoE infrastructures, through replicating their IoE programs across others communities. Over 180 corporations and organizations are helping cities implement IoE programs in transportation, energy, disaster resilience, public safety, healthcare, and education, to promote better lifestyles. "We are trying to get these technologies down to our everyday life," he said.
For more information, sign up to attend their exhibit at the National Building Center on June 1, 2015: Global City Teams Challenge Festival.
According to Bakshi, the Internet of Everything changes everything (ironically). It creates nontraditional data sets that allow for experimental innovations to abound. However, it also makes data analytics much more complicated. Traditionally, it's a simple matter of capturing, storing, and then analyzing data. However, when IoE comes into play, you're now dealing with two types of data – core and edge (edge data being the more extraneous data) – and you must learn how to store and implement the two types.
Hagler then shared with the audience the EPA's program in utilizing the IoE and big data analytics to measure and improve air quality. Air quality measurement was once expensive, requiring large systems and specialized experts. However, according to Hagler, "On the grassroots level, DIYers and commercial entities are developing new lower cost sensor technologies for measuring air quality."
This comes in the form of devices such as wearable sensors and in-home monitors. People want to know the quality of the air their family is breathing, and their data is being captured and stored for the EPA. Although the data isn't at the same quality level as that of the more expensive and larger devices, the additional data is still hugely helpful.
So, clearly big data analytics and the Internet of Everything can help the government transform lives, helping everyone breathe easier, quite literally. As Rhee put it, "This is not science fiction anymore, this is reality."
Missed the live show? No fear, watch the on demand version here.