To succeed in meeting its mission, Defense personnel must maintain constant situational awareness. Warfighters in the field, as well as command support staff, must constantly synthesize a vast and ever-growing volume of information collected from soldiers, surveillance, networks, adversaries and more to make real-time decisions.
The problem is that – even for an agency as large as the DoD – there simply isn't enough time or manpower to manually sift through that expansive, rapidly flowing quantity of unstructured data. Instead, the department must seek technologies to automate and expedite the collection and synthesis of real-time information.
"For the Defense Department, using both artificial intelligence and machine learning can help automate the process of clearing the fog of war faster than our opposition," said Mike Colson, Solutions Architect for Amazon Web Services (AWS).
Machine learning applies business logic to complex and often unstructured datasets, while AI executes decisions based on the outcomes of that logic. Together, AI and machine learning can give the DoD a significant competitive advantage, enabling field and command staff to make quick decisions.
Consider how terrain analysis could be transformed with the use of AI. Rather than dedicating multiple analysts to manually analyzing hours of footage to detect risks or targets, AI could automatically scan all images as they're received in real time, detect anomalies in surveillance footage and alert Defense personnel to the most actionable data. Staff would no longer have to worry about data analysis. Instead, they could focus on quickly making a decision to move forward.
That's just one example. Colson said AI could have the same impact on any number of Defense operations, including increasing the efficiency of refueling missions, providing safer travel routes for soldiers in the field, enabling predictive maintenance on equipment, improving HR operations and even strengthening Defense network traffic against cybersecurity risks.
But to leverage AI and machine learning, DoD must first consider the IT infrastructure and platforms it leverages. While AI provides significant advantages, it can be challenging to adopt without the right computing and development resources to enable it. Many government agencies, however, still struggle with legacy and outdated IT infrastructures.
That's why a trusted and robust cloud infrastructure is a critical component of the DoD's journey to AI and machine learning.
Alone, cloud can dramatically improve the way DoD leverages information resources. Cloud minimizes labor and maintenance costs associated with traditional hardware-based legacy technologies. Additionally, it scales as new demands are placed on DoD networks, supplying additional compute resources and expanding the edge of the network.
As the DoD seeks ways to leverage AI, cloud becomes a true game-changer. Cloud provides the resources to maintain performance as vast amounts of data are collected, stored and analyzed. And with a robust cloud environment, developers can quickly create and train new AI and machine learning applications to synthesize new datasets and create new insights.
Most importantly, cloud can extend computing power to the tactical edge. Data from even the most remote locations and battlefields can constantly be collected, given the ability of cloud to extend networks. Then, that data can be automatically synthesized in the field or at an offsite command center via AI applications. Ultimately, cloud can enable the warfighter to access and act on a constant stream of actionable insights.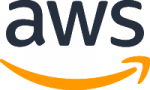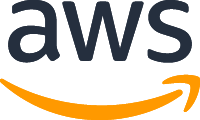 To learn more about the application of machine learning in Defense organizations, read out latest Market Trends Report, Supporting Today's Warfighter With Machine Learning and the Cloud.