Last month, we put out a call for our seventh round of GovLoop Featured Bloggers – and you responded with amazing enthusiasm. Around 100 people from all walks of government and industry life sent in great ideas for posts, about everything from technology challenges in city government to using Twitter to monitor food safety in your city.
It was a tough process, but we were able to whittle down the entries to the following writers. Read on to meet the new GovLoop Featured Bloggers, who will be posting once a week for the next three months. We're excited to introduce them to you – and even more excited to read what they'll be writing about. You can follow along with all Featured Blogger posts at this link. (And you'll know if what you're reading is by a featured blogger by the nifty banner at the top.)
Our featured bloggers will start their posts the week of January 25th — get ready!
(Want to be a featured blogger but didn't make it this time or didn't apply by the deadline? Worry not – we'll be hosting this challenge every few months. Make sure to check back in March 2016 for details on the next cycle.)
Jessica Sellers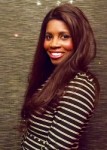 Jessica Sellers joins the team from the U.S. General Services Administration.  Jessica has worked in the field of lease contracting for nine years progressing from contract employee, to Project Manager, Senior Project Manager, moving across the country working on increasingly challenging projects to now GS-14 Senior Realty Specialist. Currently Jessica is involved in national program management at the GSA Office of Leasing serving as National Contracting Officer's Representative. With her work experience, Jessica also holds three business degrees including an MBA. Outside of work, Jessica is a self-proclaimed serial entrepreneur having started many profitable small businesses as well as a non-profit seeking to arm our next generations for success. Jessica and her husband Patrick are from Alaska but currently live in the Seattle area and enjoy skiing, golfing, yoga, and traveling.
Katherine Spivey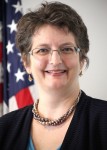 Katherine Spivey serves as GSA's Plain Language Launcher. In 2015, she was a NextGen Public Service Award Finalist (NextGen 30) for Exemplary Leadership. She is co-chair of the Plain Language Action and Information Network (PLAIN) and trains for Digital Gov University. At GSA, she manages web content, coordinates social media and edits the Great Government through Technology blog. Before GSA, Katherine was web content manager at DHS, the international law firm Steptoe & Johnson LLP and the International Association of Chiefs of Police. With an M.A. from UVa and a B.A. from the University of Mary Washington, she has taught at community colleges and at the Amphibious Warfare School in Quantico, Virginia.
Mary Beth Barber
Mary Beth is the California Arts Council's special projects coordinator, tasked with leading the arts agency's new and unique programs. As the "entrepreneur" for the agency, she's constantly working on new projects, building relationships with key stakeholders, conducting research, and exploring the administrative details of complicated projects. Notable successes: Arts-in-Corrections partnership with the state's correctional agency, key statewide arts-education initiatives, interagency projects with DMV, and many others. Mary Beth started with the Arts Council as the Communications Director over a decade ago. She is a graduate of the University of Michigan (B.A) and Drexel University (M.B.A.).
Robert Goerge

Robert (Bob) Goerge has worked with local, state, and federal government leaders for the past 30 years, primarily in the areas of children's services, human services, health care, education, criminal and juvenile justice.  His primary focus has been to use the data that is collected by government agencies to inform policymakers and agency leaders about the impact of programs on individuals, families, and neighborhoods.  He has done this as part of Chapin Hall at the University of Chicago, an organization devoted to using rigorous data analysis and achievable solutions to improve the lives of our most vulnerable children, youth and families.  He also teaches at the University of Chicago.
Sida Ly-Xiong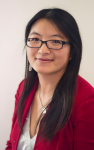 Sida Ly-Xiong has been in public and nonprofit management for most of her career.  Sida helps agencies apply a racial equity lens in public policy, particularly around health reform and civic engagement.  She provides consultation and technical assistance to State Innovation Model leadership to increase engagement in Minnesota¹s Accountable Health Model.  Sida works to create inclusive, evaluative processes for authentic improvement and accountability.  She supports partnership development and develops strategies for health equity, community health and integration efforts.  Sida holds a Master of Science degree in science, technology and environment policy from the University of Minnesota, Humphrey School for Public Affairs.
Stephen L. Buckner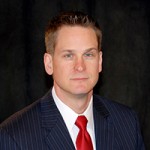 Stephen L. Buckner is a senior executive at the U.S. Census Bureau serving as the assistant director of communications. He manages the statistical agency's internal and external communications activities, including media relations, congressional and intergovernmental affairs, stakeholder engagement, customer relations and digital dissemination. He currently is overseeing a massive transformation of census.gov and its 5 million pages into a customer-centric platform for innovation.  In addition to managing the data dissemination efforts for more than 100 annual surveys, his team is also researching, testing and planning new digital communications strategies to reach respondents and motivate on-line response for the 2020 Census.
Jennifer Dreibelbis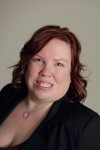 Jennifer Dreibelbis has vast experience in nonprofit and government work.  She has worked for federal, state, county and city government as well as various nonprofits.  Most of her career focused on health care coverage and access to care. She currently works in grants management.  She believes that grant managers can provide effective training and technical assistance to improve grantees and services.  Accountability, transparency and efficiency are necessary but should not impede services. She is working on her M.P.A. at University of Nebraska at Omaha.  She received a B.A. in journalism and mass communications and political science from Iowa State University.
Derek Belt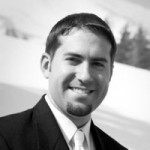 Derek Belt is the Social Media Specialist at Seattle's King County. He manages a digital media program that engages 251,000 fans and followers across 180+ social networks, and reaches one in nine residents through emails and text messaging. Derek has a master's in communication leadership from the University of Washington and previously worked at an advertising agency in Seattle that was acquired by Deloitte Digital in 2013. Derek says his job is to help King County do old things in new ways.
Krista J. Roche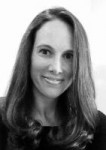 Krista J. Roche is the Assistant Director of Alternative Dispute Resolution at the Federal Election Commission (FEC). At the agency that is the government's response to Watergate, she works primarily with political committees negotiating settlements. She also helps employees peacefully resolve disputes and enhance their interpersonal and communication skills. She earned a bachelor's degree in psychology from Villanova University and a law degree from Roger Williams University. Ms. Roche lives in Annapolis with her husband, two sons and their Labrador puppy. She enjoys reading, running, and adventures with her family, like skiing, whitewater rafting and hiking.
Jim Gill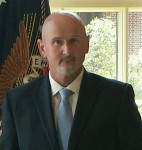 Jim Gill is Vice President, Public Sector Sales, at Cornerstone OnDemand, a leading global provider in cloud-based learning and talent management software. Previously, Jim was President and co-founder of TMG Government, a service disabled veteran-owned small consulting business committed to solving complex organizational issues by focusing on building and maintaining igh performance teams. Jim has more than 30 years of experience in results-oriented environments, thoroughly demonstrated at critical management positions in highly competitive and diverse private and public sector organizations. He has varied experience as an Army senior non-commissioned officer and combat veteran, executive, entrepreneur, venture capitalist, and as a human capital and learning consultant to United States and partner governmental organizations. Jim has been a contributing author to Chief Learning Officer Magazine and is also the co-author of the book Don't Sell Yourself Short, Be All That You Can Be. 
Jennifer Aubel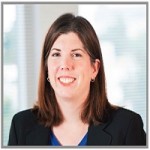 Jennifer Aubel is a Principal Consultant in Aronson LLC's Government Contract Solutions Group. Jennifer has worked in the federal contracting industry for nearly 20 years and has more than a decade of experience developing, negotiatingand managing multimillion dollar GSA Schedule contracts, as well as leading contractors through GSA OIG audits and internal compliance reviews. Jennifer graduated summa cum laude from the University of Maryland, University College with a B.S. in Legal Studies. She is also an officer in the Washington, DC Chapter of the National Contract Management Association (NCMA).
Wendy Dutenhoeffer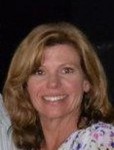 Wendy Dutenhoeffer is the chief financial officer for Housing Kitsap in Bremerton Washington. She has over 23 years of experience in finance and over 15 years of government experience, serving Bonneville County Sheriff's Office, the State of Idaho and a federal contractor for the Navy.  She holds a Bachelor of Business Administration from Idaho State University, earned the Certified Property Manager designation from the Institute of Real Estate Management and was a Search and Rescue volunteer and K9 handler.
Petra Colindres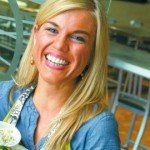 Ready for more well-being? Petra Colindres is a registered dietitian nutritionist (RDN), board certified lactation consultant (IBCLC) and certified personal trainer (CPT) currently serving the state of Oklahoma with their employee well-being group, Thrive. With Thrive, she focuses on organizational health to encourage culture and policy change, providing employees with turnkey programing, toolkits and more to implement at state agencies.  Petra specializes in family nutrition, specifically childhood nutrition, prenatal nutrition counseling, breastfeeding consultations, family integration and corporate promotion of these activities. You can contact her at [email protected], check out the website and services at nutritionbypetra.com and follow her on Twitter and  Instagram @nutritionbypetra.
Michelle Baker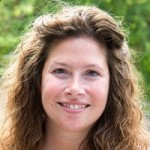 Michelle Baker, Ph.D. is the Conservation Writing Pro. She trains government scientists who work to conserve our nation's resources. She also edits conservation documents written in collaboration with landowners, developers and state and federal agencies.
Eugene de Ribeaux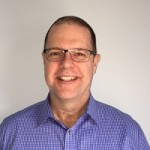 Eugene de Ribeaux is passionate about evaluation and analytics. His goal is to help his clients maximize their investment dollars and achieve positive change in organizational performance. He joined PTG in 2003, bringing nearly 20 years of software and PM experience to the company, and took over at the helm as CEO in 2009. Certified in best-of-breed evaluation methodologies, he has consulted and led evaluation impact and ROI analysis exercises in government, private-sector and non-profit areas. He contributes as an active member of industry groups such as the Federal Government Training Officers Consortium. Eugene received his bachelor's degree in computer science from Carnegie Mellon University and an M.B.A. from the University of Maryland's R.H. Smith School of Business. He has applied both his experience and education in guiding PTG to be a leader in the field of data analytics for HR initiatives and to be a trusted partner in government and private-sector settings.
Joe Abusamra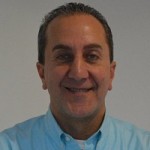 Joe Abusamra is Vice President, Product Marketing at Acendre, a leading provider of federal cloud-based talent management solutions. Joe has over 20 years of product marketing, product management and marketing experience, holding senior management positions for publicly traded and private technology companies. He is a regular contributor for numerous international publications, writing on HR, talent management and analytics. Joe works with the Acendre federal team to help agencies reduce their time to hire and improve their quality of hire, onboarding, performance management, employee engagement, succession planning and leadership development through the use of people analytics and flexible, configurable systems.