We put out a call for the selected Featured Contributors, and many applicants sprang into action. And we want to introduce you to them.
Read on to meet these contributors for GovLoop who will be posting twice a month through December. They bring a variety of government experience ranging from IT to state and local HR to diversity and leadership management. (You can find their stories here).
Our new cohort's posts start going up this week – so get ready!

Hayden Smith: Hayden Smith has deep experience in the federal DevSecOps space. Currently, Smith leads developer projects across the Defense Department (DoD) and numerous federal agencies to help government organizations adopt DevSecOps best practices. His work includes building and automating Platform One, a collection of hardened and approved containers for use across agencies.
Smith's dedication to advancing safe cloud-native development practices has been able to guide, empower, equip and accelerate DoD programs through their DevSecOps journeys. Prior to joining Anchore, Smith was a DevOps and infosecurity technologist with Booz Allen Hamilton, where he worked extensively on FedRAMP compliance. You can connect with Anchore on Twitter and LinkedIn.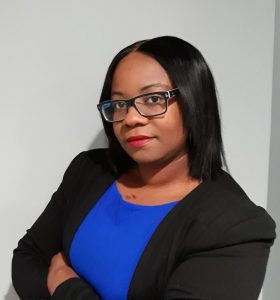 Kima Tozay: Kima Tozay is a Licensed Clinical Social Worker and subject matter expert on Counseling and Advocacy programs in her role at Navy Fleet & Family Support Center, Everett, Washington. Her government career spans 15 years, starting in the Navy. Kima completed her Masters in Social Work degree from the University of Washington and has held positions with the Veterans Affairs Department (VA) and the Army.
Kima's greatest career accomplishment is receiving the Federal Employee of the Quarter Award for her leadership during the COVID-19 pandemic. She earned an Executive Leadership Certificate from Graduate School, USA. You can connect with Kima on LinkedIn.

Libby Champion: Libby Champion is the Digital Communications Coordinator for Orlando, Florida. Social media is her jam. She oversees the city's social media presence and works to bring a cohesive voice to each platform. She is passionate about digital communications strategy and helping residents feel proud and excited to live in the City Beautiful.
Libby is an Orlando Business Journal "40 Under 40" award winner and a former Disney cast member. When she isn't tweeting or discovering the latest TikTok trend, she enjoys cuddling her pup, dancing and hitting up all the Orlando theme parks with her husband Stephen. You can connect with her on Twitter, Instagram or LinkedIn.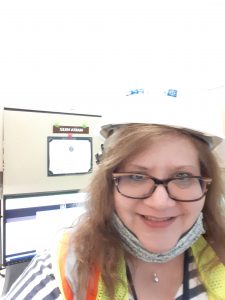 Marta Velez Rodriguez: Marta Velez Rodriguez has spent nearly a decade working within acquisitions in the Defense Department (DoD), with past experiences at the Defense Logistics Agency (DLA) Aviation, Army National Guard, Army at Fort Belvoir, the Government Printing Office (GPO) and the Veterans Affairs Department (VA). This is in addition to 15 years of experience in the private sector.
Marta is now at the prestigious and beautiful National Defense University at Fort McNair, Washington D.C. Marta's acquisition career has covered cradle to grave, pre- and post-awards. Marta also has experience procuring IT supplies and services and recently completed an Educational Leadership Doctoral program from Keiser University.

Traci Warnberg-Lemm: Traci Warnberg-Lemm is the owner of Social Motion, a training, coaching and consulting company that energizes civic, policy and community-based solutions and supports leaders that drive them. Traci has over 20 years of experience working with and within government in the U.S. and internationally. She specializes in interagency and cross-sector projects and all things related to learning, collaboration, leadership and collective impact. Traci is a trained facilitator, social innovator, instructional designer and coach working with government leaders.
You can connect with Traci on  LinkedIn,  Twitter,  Instagram or on her website.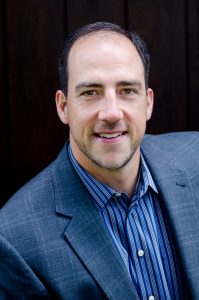 Mark Fedeli: Mark Fedeli is a serial innovator and native of the Washington area with two decades of experience in software, national security and digital modernization. Mark began his career in venture capital and startups in the late 1990s, and since then has served in strategy, consulting and alliances roles for Qlik, Booz Allen Hamilton, Innovative Decisions, Informatica and Agent Logic.
Currently, Mark serves as Federal Alliance Director for Qlik. He leads partner efforts to support Qlik's 90+ federal customers. Mark is also completing a book about digital, generational and cognitive change called Horizon Zero, published by Blooming Twig Books. You can connect with him on Twitter.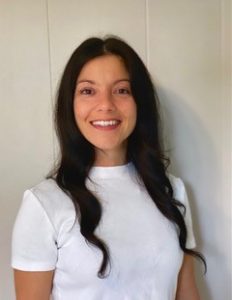 Ozlem Aydin: Ozlem is a senior management official currently working for the Director of the Office of Communications at the Internal Revenue Service (IRS). She's been employed at the IRS for 16 years, possessing a wide range of experience from the Collections, Engagement & Retention Office and the Strategy and Organizational Improvement Office to name a few.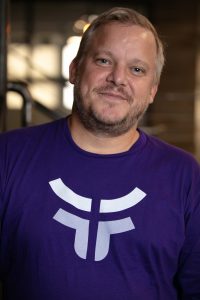 Greg Godbout: Greg Godbout, an entrepreneur and experienced solution architect, is the Chief Growth Officer (CGO) for Fearless, a full stack digital services firm based in Baltimore, Maryland. Fearless is a rapidly growing leader in digital transformation within government, working with federal agencies, including the Centers for Medical Services (CMS), Small Business Administration (SBA), National Security Agency (NSA) and the Air Force.
Prior to joining Fearless, Greg served as the Chief Technology Officer (CTO) and U.S. Digital Services Lead at the Environmental Protection Agency (EPA). He has also served as Executive Director and Co-Founder of 18F. He is a Federal 100 and FedScoop 50 award recipient. You can connect with Greg on LinkedIn.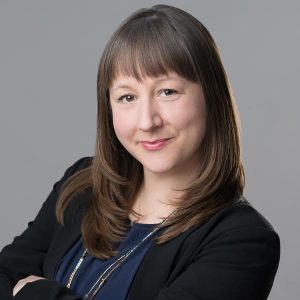 Nina Bianchi: Nina focuses on transformative culture experiences. She served as Chief of People and Culture at the Food and Drug Administration (FDA) and with the General Services Administration's (GSA) IT Modernization Centers of Excellence (COE). As a White House Presidential Innovation Fellow (PIF) with the Biden Cancer Moonshot at the National Cancer Institute (NCI), she led collaborative work experiences to drive personalized patient experiences.
Before serving in government, Nina led a social innovation consulting firm with a network of high-impact public-private partnerships. Her teams designed transformation solutions for city governments across the globe, philanthropy, nonprofits, Fortune 500 companies and institutions like the Massachusetts Institute of Technology (MIT).