Hopefully you're entering the new year with a renewed sense of hope and motivation to fight gender inequality in the workplace. But where do you start? The first step is easy. Get informed (or as the kids call it, "woke") on where things stand between genders, what issues are top-of-mind, and how you can help.
Below are four studies and one awesome advice column that you missed in January:
Women Aren't Paid Less Because They Have More Flexible Jobs
A common indicator used to show if an agency if female-friendly is to look at how many women already work here. But according to this analysis, the opposite might be true. "Workers in female-dominated workplaces have been shown to be paid less than other workers. An industry's pay level even starts to decrease when women take over a male-dominated field," is states. Read the full article to learn why.
The Diversity and Inclusion Revolution: Eight Powerful Truths
Drawing from seven different research studies, this report discusses eight common themes that diverse and inclusive companies embrace. Read the article to see what truths your agency embraces and where there is room to grow.
Why Are So Few Women in Cybersecurity?
According to one study, only 14 percent of the U.S. cybersecurity workforce is female. This article starts off with a personal recount from a top cybersecurity executive about how surprised her peers were to find out she was a woman. Then, it goes into a few facts on the issue.
How Sexual Harassment Scandals Are Shaking up Special Elections
In February, 10 states will hold special legislative elections, several of which are happening because politicians facing harassment allegations have left office. This article gives the full rundown on what to expect.
This is an advice blog, rather than a news article, but it's 100 percent worth reading. If you're in a leadership position, there's little doubt you've had to handle the question of a wage gap at your organization. This post from coach Laura Hogan
In case you missed them, check out this month's other GovFem posts: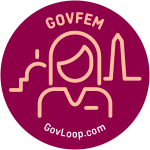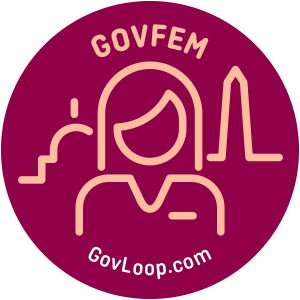 Every month, GovFem compiles a list of the top articles about women in government from around the web. If you have an article you think should be included in next month's reading list, email [email protected] with your suggestions.