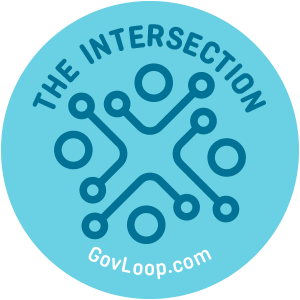 This Q&A is part of a new GovLoop series called "CIO Conversations." Through 2019 we'll feature conversational interviews twice a month with current and former federal, state and local chief information officers to get know the people behind the titles. You'll learn about the perks and challenges of their job, how they ended up in their current position, what's top of mind for them, how they've rebounded from setbacks and more.
With more than 27 years of experience in Tempe, Arizona's IT department, Mark Wittenburg has made it his mission to demystify technological projects to help constituents and decision- makers understand their value. Now, with Wittenburg as CIO, the desert city's IT department has taken on modernization and innovation for the public good with projects such as an opioid tracker and expanded access to 5G.
In July, just a month before his one-year mark as CIO, GovLoop spoke with Wittenburg to learn more about Tempe's IT projects, building an innovative workforce and working with academia and the private sector.
The interview below has been lightly edited for brevity and clarity. 
GOVLOOP: Can you talk a little bit about some of your past work experience? What skills did you bring from past jobs to your current position?
WITTENBURG: I actually started off teaching school. I was a junior high school computer and math teacher, and in my new CIO role, I found that those soft skills have been just invaluable as far as coaching others in the organization.
GOVLOOP: What are some more examples of those soft skills and how do you use them in your everyday role?
WITTENBURG: It's the ability to be able to collaborate and talk with people. Marketing IT as a strategic partner is what's missing in IT. I think IT is this big mystery to people. To be able to put those into common terms, and to be able to teach people about how technology can be leveraged, I call it de-geeking it, to take it from geek talk to typical person talk.
GOVLOOP: What are your top priorities for Tempe?
WITTENBURG: I'm trying to encourage an early adoption of 5G and with a digital equity piece, which is deploying 4G and 5G equally across the entire city, not just in the high-income areas. Another one is developing a framework for our geographic information system (GIS) and our non-spatial data analytics. A big priority for us is to publish open data that we get, so that we can create partnerships with other outside organizations, like Arizona State University (ASU). And, of course, security is a big one. We're trying to build a security culture in all the employees.
GOVLOOP: Another really interesting thing that your team is doing is the opioid overdose tracker, and that's something that seems relatively easy to 'de-geek,' because we're all very familiar with the crisis. Could you talk more about how you're using technology to fuel that project?
WITTENBURG: The idea of that is to be able to take data from different data sources to create a dashboard that then can provide information to the decision-makers so that they can start to look at how a particular program affects opioid use in the city. We're also going to be measuring opioids in wastewater to be able to determine a couple of things. Number one, where is it most prevalent, but then number two, ASU is actually able to determine whether or not the opioid was ingested or just flushed down the toilet. You can look at the data to be able to start to determine what programs are helpful.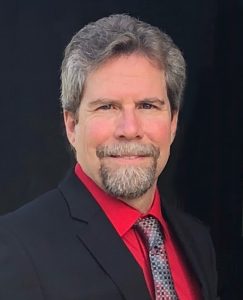 GOVLOOP: Are there other projects in the past, or coming up in the future, that you think will have a legacy impact on residents or that really changed their lives?
WITTENBURG: We are a desert, so water conservation is big on our mind. We have installed electronic meters on all the homes in Tempe, and then that information is transmitted back hourly and then assembled into a big dashboard for each resident. It drives water conservation by then comparing them against other neighbors with similar size properties and homes.
GOVLOOP: You said earlier that you're working on publishing the data that you get and creating relationships with universities. Do you have any collaborations with them coming up that you're interested in sharing?
WITTENBURG: We are partnering with Arizona State University and Amazon. They have a cloud innovation center, and we are looking to leverage artificial intelligence and machine learning to help with a couple of things. One goal we have is to reduce the amount of graffiti in the city. Residents can now report graffiti through an application we have. As city employees are driving around town, they can report this as well. We want to use artificial intelligence to recognize graffiti to be able to report it back so that it can be remediated.
GOVLOOP: That's incredibly creative.
WITTENBURG: I think another cool one that we've done is we've put out geolocators. They're GPS beacons in our transit center. We're looking to roll these out to all of the bus stops in the city. It provides wayfinding for the sight impaired. Now, through an application that we developed with ASU, somebody that's sight impaired can, using an iPhone, get verbal directions to walk through a busy bus transit center to find their bus stop.
GOVLOOP: Could you talk a little bit more about the top challenges that the city is facing? How are you working to overcome them?
WITTENBURG: Security is, of course, a big challenge. But another one is really trying to foster collaboration among departments and break down those silos. I think that IT has a unique view of the organization. Technology touches every department, division, employee and citizen. My biggest challenge when it comes to innovation is to get the departments to realize the big picture, to see what other departments are doing and to collaborate together.
GOVLOOP: A common IT issue that other cities and communities face is a lack of modernization. They're working with outdated tools or technologies. Is Tempe facing a modernization problem? And if so, how are you guys working to overcome that?
WITTENBURG: You have to be able to provide those basic core IT services that everybody wants and needs, and part of that is supporting all of the legacy applications that are out there. We created the Technology and Innovation Steering Committee (TISC) made up of all the different departments to talk about all the different requests, projects and technologies to try to prioritize which ones are most important to the organization as a whole, and where we should be focusing our energy.
GOVLOOP: How does your team train staff to adjust to IT updates and other general strides toward innovation?
WITTENBURG: We try to maintain a good training budget. The second thing is getting the right industry partners. We have several key companies that we work with in order to help us with the trends that they're seeing out in the marketplace. The other thing is partnering with schools like Arizona State University. We brought in interns, and those interns have been great because they're learning the new things at the university and then bringing those ideas to us.
GOVLOOP: What does good training look like?
WITTENBURG: I'm a real big on industry certifications. I'm sending my employees off to formalize training, but then also encouraging them to attend hackathons. It's hands-on experience with other people in the industry.
GOVLOOP: And what would you say is your biggest management challenge?
WITTENBURG: The job of keeping the lights on should not be minimized. That's probably my biggest challenge. Also, keeping everyone focused on that customer experience, on meeting the minimums, and having that same organizational vision, so that we're all going in the same direction.
GOVLOOP: Do you have any parting advice for other teams across the country who are building their departments, or trying to push innovation?
WITTENBURG: Innovation has to be purposeful; it has to be something that you build into the culture. Build in this idea that it's OK to question the way that we've always done things, and to look for new ways to do things.
IT really shouldn't be driving innovation. IT should be working in collaboration and partnership to see what problem to solve and how technology can be leveraged to solve that.