To write GovFem articles, I scour the internet every day for the newest and best articles and op-eds about women working in the public sector. While many of those articles end up in our GovFem posts, we unfortunately can't cover them all in the weekly series. That's why we created the GovFem Reading List, which highlights the top posts from around the web each month.
This April, we saw a lot of articles about money. We read about how women's rights generate more money for everyone, how women can and can't make more money, and even which women should be on the face of our cash. Here are the top five articles worth reading from this past month:
1. Gender Equality in Workplace Could Add Trillions to US Economy
I always recommend coming to a discussion about women's rights with as much data as possible. This article adds another tool to your data arsenal, pointing out how equal rights helps the entire country – not just women – prosper.
2. Women Who Don't Negotiate Might Have a Good Reason
Especially as the pay gap is getting more attention, many people are pointing to salary negotiations as a key step for women to increase their pay upfront. Yet according to new research, women can suffer career-hindering backlash when they pursue salary negotiations in some situations. Read this article to understand why.
3. 25 Years After Anita Hill, Have We Made Progress On Sexual Harassment?
This interview with Jenny Yang, the current leader of the U.S. Equal Employment Opportunity Commission, is a must-read. Spurred by the recent HBO film on Anita Hill, the article dives into the current state of sexual harassment in government with both data and Yang's personal insight. (Hint: We've still got some work to do.)
4.  5 of the Most Infuriating Facts About the Wage Gap
I referenced this collection of facts and figures in an earlier GovFem post, but it's worth a re-read to get you up to speed on the ongoing issue of pay inequality in the United States. The most depressing fact? The U.S. pay gap actually increased in 2015. Bad news, ladies.
5. Get to Know the Historical Figures on the $5, $10 and $20 Bills
Finally, unless you lived under a rock this month, you heard that Treasury Secretary Jacob Lew reversed his earlier announcement to replace Alexander Hamilton's image on the $10 bill with that of a woman. Instead, Jackson is getting the boot from the $20 bill and a few other notes are getting updates to their non-portrait sides. But rather than focusing on the controversy behind putting female leaders on these bills, this article highlights the women themselves. Definitely worth a read.
And in case you missed them, catch up on this month's GovFem posts: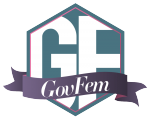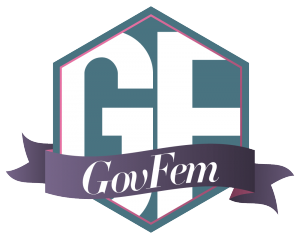 Every month, GovFem compiles a list of the top articles about women in government from around the web. If you have an article you think should be included in next month's reading list, [email protected] with your suggestions.