The social unrest of 2020 elevated the perennially important topic of diversity, equity and inclusion (DEI), causing many agency leaders to strive for more conscious leadership. But saying they want to be more conscious and taking actions toward achieving the goal aren't the same, said Tiana Sanchez, a Corporate Trainer and Author, who spoke at the 2021 NextGen Government Training Virtual Summit on Thursday.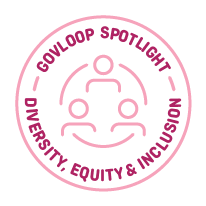 How to frame it: Organizations with successful conscious leadership look at DEI through three prisms: relational, ethical and tactical, Sanchez said during day two of the summit. Each has subsections, but the foundation for all is caring. "We need to live, breathe and demonstrate care all the time in our work environment," Sanchez said. "When we care about others, we are placing value on that person."
Components of the relational prism: Employers must relentlessly value employees, she said. That means being "others-centered," or focusing on yourself last, and promoting a feeling of connectedness among employees.
How to achieve it:
Assessing professional needs individually, based on ability, culture, education, gender and race.
Considering psychological needs based on Maslow's Hierarchy of Needs, which states that some needs, such as a feeling of safety, must be met before others.
Emphasizing human resources workers. "They are the relationship brokers," Sanchez said, who can help ensure that those needs are met.
Investing in employees, both by correcting the devaluation – the reduction or underestimation of the worth or importance of something or someone – through equitable career development offerings and by protecting them physically and psychologically. "When you give more, you are naturally going to get more," Sanchez said.
Takeaways:
Employees want to feel valued and appreciated.
Employers optimize productivity when they give more, not when they only take.
Devaluation can lead to resignation.
Components of the ethical prism: "We want to be good people," Sanchez said, or at least "good-ish," but to achieve it, leaders must take concrete actions. This is about being dynamically just, or fair in a way that adapts to changing environments.
How to achieve it:
Implement policies that explicitly call for fair and equitable processes and then follow through on them. "How damaging is it when what we say differs from what we do?" Sanchez said.
Ensure fair and equitable hiring, recruiting and interviewing protocols.
Remedy employee pay and wage disparities.
Set boundaries to create a work/life blend, not just balance. This includes doing self-care check-ins to assess how you feel at various points in the day.
Provide mentorship to everyone based on individual needs.
Takeaways:
Corporate policies must be reviewed to ensure that they are truly equitable for all.
Policies that do not promote racism do not necessarily promote equity.
Policies should explicitly describe fair practices.
Components of the tactical prism: "Act like the person you want to be. Act like the company you want to be," Sanchez said. This is about the action, doing something.
How to achieve it:
Recognize that training may not always be the solution, but is often part of it. "We've been dealing with issues like this for years upon years upon years, and if it were that easy to fix, then we should already have fixed it with training," Sanchez said.
Don't be a box-checker. Many organizations provide DEI programming or assessments just to say they did.
Treat the workplace – physical or remote – as you would a home by applying guidelines, rules, principles and morals that lead to good practices.
Takeaways:
Establishing a fair and equitable structure is not just an exercise. It's an imperative.
Training is not always be the best answer or the sole solution to address bias, equity or exclusion.
To catch up on additional sessions and content from NextGen, check out our coverage here.