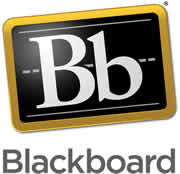 All across government we are seeing how technology can make your job easier – the same is true in workforce training. In addition to having trainings online (which lowers costs and allows people to learn wherever they are), technology can help government agencies take an innovative approach to training that focuses more on the individual. By focusing on how people learn and about more effective ways to increase learner engagement, government can become more efficient and collaborative– something everyone can agree is a good thing.
So how is this being done? Blackboard is working with federal, state and local institutions to improve their workforce training procedures. For example, the Department of Defense has been using the Blackboard Learn platform to help employees in multiple departments. The U.S. military's responsibilities have drastically changed over the past few decades. From disaster management to greater cultural awareness, military members need to develop a vast skillset. The DoD's Defense Information School (DINFOS) has become increasingly important in effectively training military personnel and enabling them to conduct successful missions. The Blackboard Learn platform has helped the DINFOS meet the DoD's high demands and guidelines for training by providing trouble-free access to training content around the world. The platform also ensures balance between the traditional classroom environment and online teaching, further aiding U.S. military employees in meeting coursework requirements.
This is one of many examples where Blackboard is helping agencies tackle workforce training. How can you meet the workforce-training needs of your organization? Register for the Blackboard's D.C. event Federal Strategies Workshop—Learner Engagement: Keys to Training Success, which is taking place on October 7th in Washington DC.
The Blackboard Federal Strategies Workshop series offers chief learning officers, training and development personnel, instructional designers, and government employees a chance to come together to share best practices regarding workforce training. Blackboard will bring together leading voices in the workforce to discuss emerging tactics in learner engagement. Dr. Fred Lang, former CLO for the Department of Commerce whose current work is with Golden Pines Associates, will moderate the event. Scheduled speakers include:
Eric Benson, Learning Technology Program Manager – Federal Aviation Administration (FAA)
John Gideons, Training Analyst, Human Resources Office – Administrative Office of the U.S. Courts
Lauren Concklin, Program Manager, Center for Travel Management – U.S. General Services Administration
Karen Yoshino, Principal Strategist – Blackboard
Worried about the cost? Attendance is free so register here and see you on October 7th to learn best practices for learner engagement.