In recent GovFem posts, we talked a lot about how being a woman in government can be like driving the struggle bus straight into dysfunction junction. It is not easy, and we have a lot more to do before women receive truly equal opportunities and recognition in the public sector.
But just because we're still fighting the good fight doesn't mean we can't celebrate the progress women have already made in government. In fact, we should take time to give a shout out to the ladies who made today easier, fairer, and more optimistic.
We're dedicating this week's GovFem post to women who blazed the path for future female public servants. Here are ten women who were "firsts" in government, along with a few gifs to express our enthusiasm for their amazing endeavors:
Laura Eisenhuth
In 1892, Eisenhuth became the first female to hold a statewide executive office when she was elected as the Superintendent of Public Instruction in North Dakota. In case you didn't know, it's still tough to get into a chief administrative officer position. As we mentioned in a recent post, only 13 percent of local CAOs are women today. But even that wouldn't be possible without Eisenhuth taking the first step.
Eugenie Anderson
President Truman appointed Anderson as ambassador to Denmark in 1949, making her the first woman to act as a chief of mission at the ambassador level. She was later appointed as ambassador to Bulgaria and, in her retirement, she served on the UN Trusteeship Council and the UN Committee for Decolonization. Her original ambition was to be a concert pianist—she even went to Juilliard in pursuit of that dream—but she made political history
Susanna Medora Salter
In 1887, Salter was placed on the Argonia, Kansas ballot for mayor as a joke by some local male party leaders. She surprised them, though, by pulling in two-thirds of the vote and becoming the first female mayor of an American town. She served for one year and, for her efforts, Salter was paid one whole dollar.
Sheila Widnall
Among federal agencies, the Air Force has one of the lowest percentages of female employees at 27.9 percent, according to according to a recent survey. Nevertheless, Widnall was able to rise through its ranks to become the first woman to lead an entire branch of the military. She became Secretary of the Air Force in 1993. Oh, and if that isn't enough to prove women can do anything they want, consider this: She's also an actual rocket scientist with a doctorate from MIT.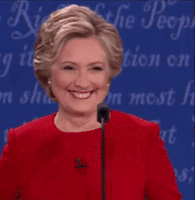 Jeannette Rankin
Rankin, from Montana, became the first woman elected to the U.S. House of Representatives in 1916. Following her election, she said, "I may the first woman member of Congress but I won't be the last." Rankin was right. She took office again in 1940 and today 84 women serve as Representatives.
Frances Perkins
You might know her for overseeing the creation of social security, the first minimum wage, and overtime laws for American workers, but when Perkins served as U.S. Secretary of Labor from 1933-1945, she also made a different kind of history. Perkins was the first woman to hold a position on the President's Cabinet. 
Florence Ellinwood Allen
Way before Sandra Day O'Connor became the first U.S. Supreme Court Justice, Allen was dishing out the justice in Ohio. She was appointed to her state supreme court in 1922, and was the first woman to ever hold such a position. And because she did such a stellar job, she was appointed by President Roosevelt to serve on the U.S. Court of Appeals for the Sixth Circuit 11 years later.
Nellie Tayloe Ross
Even though she refused to campaign, Ross won the 1924 special election for Governor of Wyoming after her husband and former governor, William Ross, died in office. She became the first female state governor in 1925, but was joined in those ranks by Miriam Ferguson within days. Together they set an example that 34 other women have followed by taking state governorships.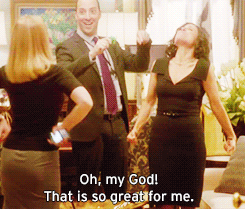 Victoria Claflin Woodhull
You might have heard of Margaret Chase Smith who was the first female nominee for president by a major political party, but Woodhull was the first woman to be nominated to the position by any party in 1872. Frederick Douglass, the famous abolitionist and former slave, was nominated as her Vice President. She was also the first woman to start a weekly newspaper.
Rebecca Felton
Felton was briefly appointed to the U.S. Senate when a seat from Georgia was unexpectedly vacated. In response to her male colleagues exhibiting displeasure are her presence, she started her tenure with this note:
"When the women of the country come in and sit with you, though there may be but very few in the next few years, I pledge to you that you will get ability, you will get integrity of purpose, you will get exalted patriotism, and you will get unstinted usefulness."
While she only served two days, Felton laid the groundwork for others to fulfill her prediction. 10 years later, Hattie Wyatt Caraway became the first woman elected to the Senate, and today there are 20 women serving in the upper chamber of our national legislature.
This list was originally posted in January 2015.