I'll be honest. As the author of a column on women's rights and issues in government, it's easy to get a little jaded at times. I slog through news about increasing gender pay gaps, underrepresentation in legislatures and agency leadership, and daily occurrences of workplace discrimination. Then, I catch myself thinking, "Geez, will it ever get any better for the awesome ladies of government?!"
But inevitably, when I find myself feeling down, something pops up on my news feed that gives me hope and for those milestones and achievements, I am truly thankful. This Thanksgiving, I want to highlight a few of those stories that helped me stay optimistic across 2015:
In January, Gina Raimondo became the first (and only to date) woman to serve as the Governor of Rhode Island, joining the ranks with five other current female state governors.
In February, Ann Dunkin, an advocate and example for women in STEM, took her post as the Chief Information Officer of the Environmental Protection Agency.
In March, we celebrated National Women's History Month. Several agencies, including the Department of Defense, the National Park Service, and the CDC, created campaigns and websites to celebrate women's contributions to their missions.
In April, Seattle became the first city in the Pacific Northwest to guarantee up to four weeks of paid time off for new parents that worked for the city government.
In May, Boston Mayor Martin J. Walsh followed suit, and signed the city's first ever paid paternity leave policy, giving both men and women up to six weeks of paid leave after the birth or adoption of a child.
In June, U.S. Treasury Jack Lew announced that the $10 bill would be redesigned in 2020 to feature a woman. To get the public involved in this decision – which will mark the 100th anniversary of women's suffrage in the U.S. – the Treasury Department also launched The New 10 initiative.
In July, OPM's Acting Director Beth Cobert called out pay inequality in the federal government and provided guidance to better correct the way gap, including avoiding the "prior salary" question in hiring and using flexibilities within the general schedule.
In August, First Lt. Kristen Griest (pictured above) and 1st Lt. Shaye Haver became the first female soldiers ever to graduate from Army Ranger School, showing women that they can keep up with the guys, even under the toughest conditions.
In September, Megan Barry became the first female mayor of Nashville, Tenn. after beating David Fox in a runoff election.
In October, DoD honored individuals from every military component "who contributed an innovative idea or approach to positively affect sexual assault prevention." The Sexual Assault Prevention Innovation Award is part of a larger 2015 initiative by the department to curb sexual assault against its female employees and servicewomen.
In November, the combined number of women in the U.S. House and Senate passed the 100-person mark (we're now at 104!) for the first time ever.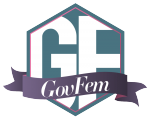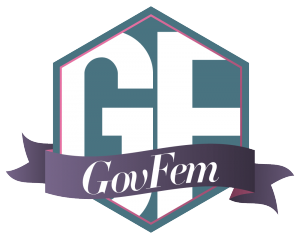 Of course, we still have a long ways to go before we reach true equality for women in public service. But it's achievements like these that make me truly thankful for the progress we've already made.
Did you witness any other achievements for women in government this year? Share your milestones in the comments section!
Photo Credit: Chief of Staff of the Army