From garbage trucks to vacant lots, cities and states are often tasked with the thankless job of cleaning up a community's mess. These are tasks that are often overlooked, but are critical to keeping a community vibrant.
But even in these sometimes thankless jobs, there are real innovations happening. Take a few city websites that we cite below. Government websites are often taken to task for being poorly designed, difficult to navigate, and essentially stuck back in 1999. Not these five. Scroll down to see five of the most functional, beautiful and snazzy city government websites out there. Disagree with our choices? Put the link to your favorite city website in the comments.
This blog post is excerpted from our latest guide, From the State House to the County Clerk – 15 Challenges and Success Stories, which you can download for free.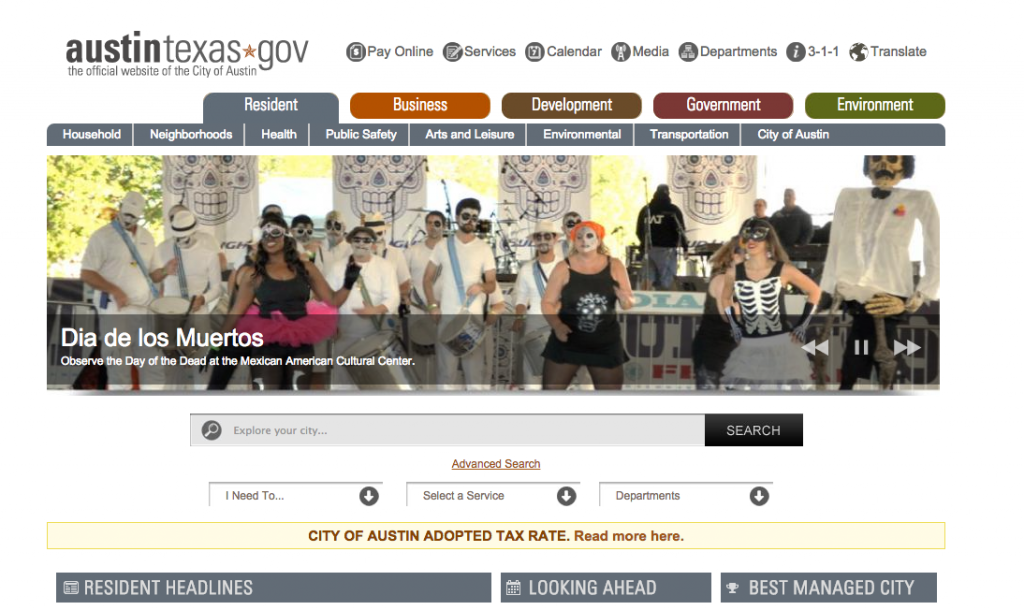 The site allows users to search by categories, resident, business, development, government and environment. It also has a feature to pay online for government services right on the homepage.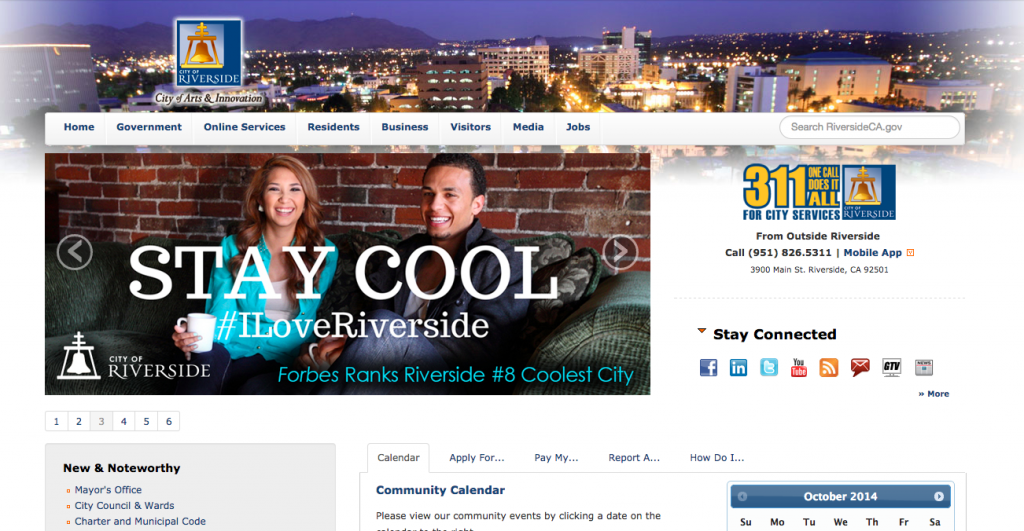 If you need help or the latest emergency information, the site features its  311 emergency services front and center. The site also has a scrolling bar  of the latest government news and resources.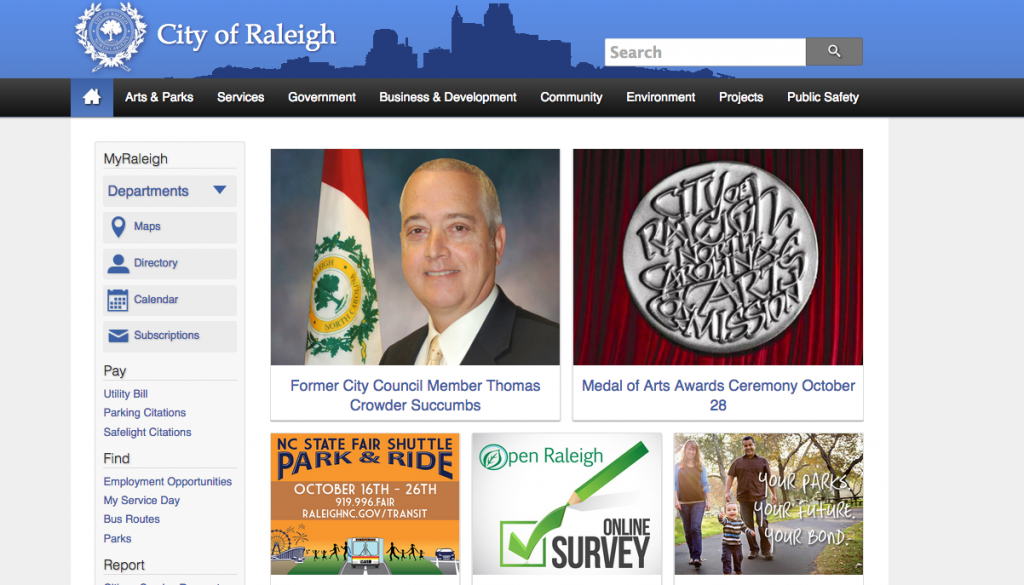 The site includes its top five updates and resources on the home screen. It also makes it easy to pay utility and other bills by having a pay feature in
the top corner of the site.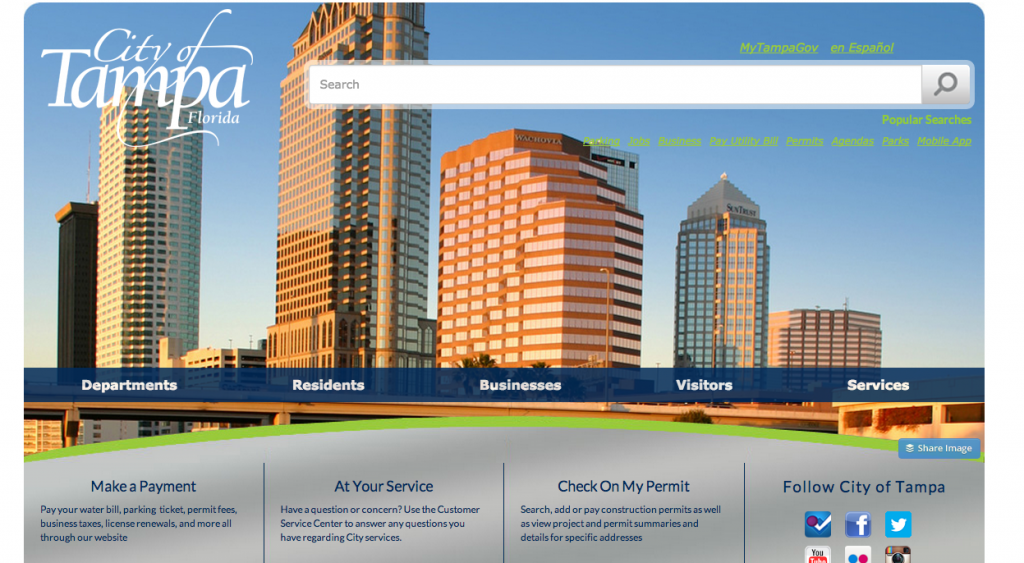 The site is sectioned into four distinct quadrants: Make a Payment, At Your Service, Check on My Permit and Follow City of Tampa. The site also features a large icon to get Tampa-area alerts sent directly to your phone.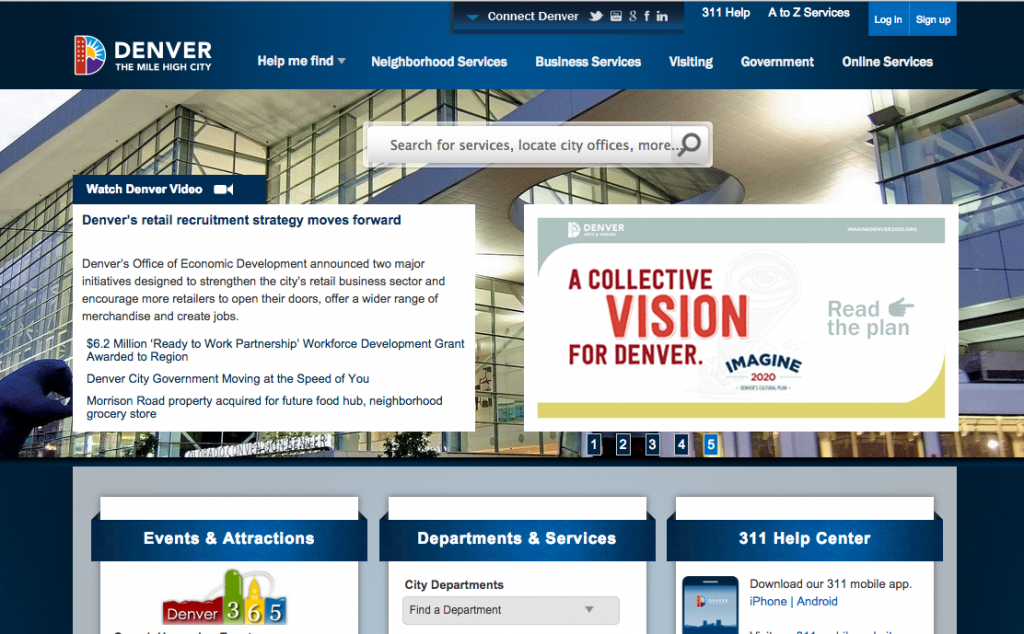 The site allows users to view video messages from community and government leaders right from the homepage. The site also makes it easy  to search for events, departments and services with a large search box.
Make sure to get more great state and local gov inspiration by downloading our free guide here.