If you somehow haven't heard of Yelp, it's a website and app where anyone can review just about anything. People mostly seem to head to Yelp when they're busting to share their glowing praise or their boiling rage.
Now, as announced by DigitalGov, Yelp has a terms of service for official government use. Agencies can claim or create their Yelp pages, and even respond to feedback. Agencies can also use Yelp's reviews to improve citizen engagement.
Given that Yelp is often an outlet for strong emotions, it's no surprise that people have already reviewed many government agencies, offices, and projects on Yelp. Check out the funniest reviews of government on Yelp—but be warned, interacting with government can push people into cursing like sailors.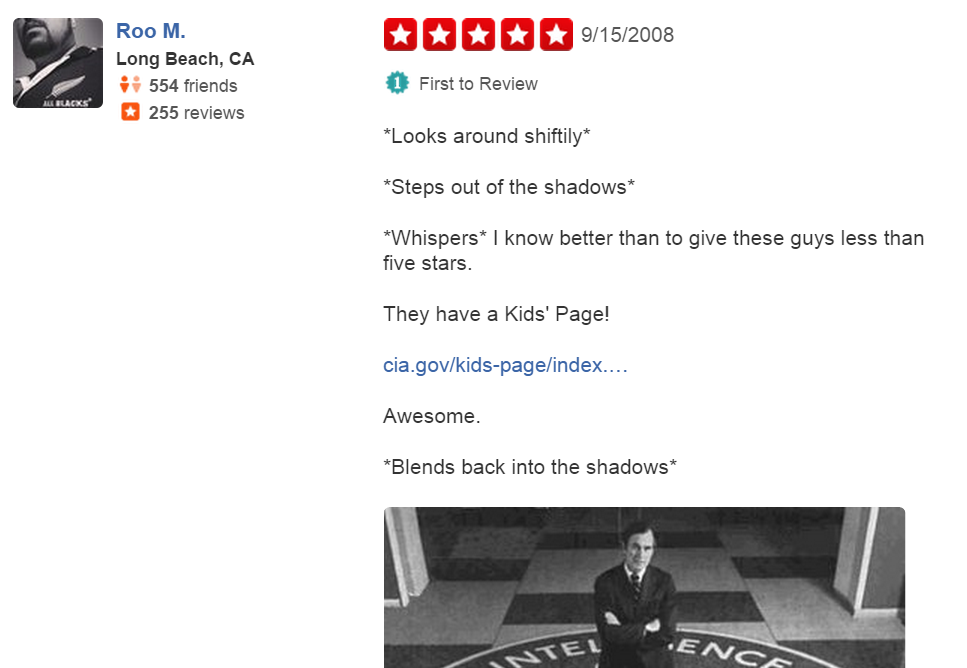 Hot tip: The trick to not raising the suspicions of the CIA is not looking shifty.
Not everyone can cram their adoration of beards, tattoos, aviator sunglasses, and Food & Agriculture Department Inspection Stations into one review.
I am dying to know what the ringtone was, Rob. Need. More. Details!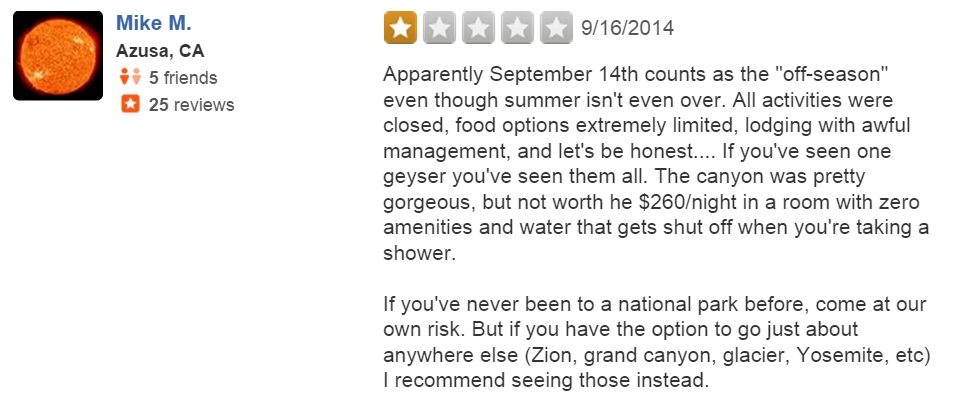 If you believe "If you've seen one geyser you've seen them all," you have truly lost your lust for life.

If you want to have any chance of getting to The Happiest Place on Earth™, it's best not to take the 405.

On your next visit to the Library of Congress, Shawn, check out section 347.053 (class action lawsuits).
Way to focus on the positive, Scot!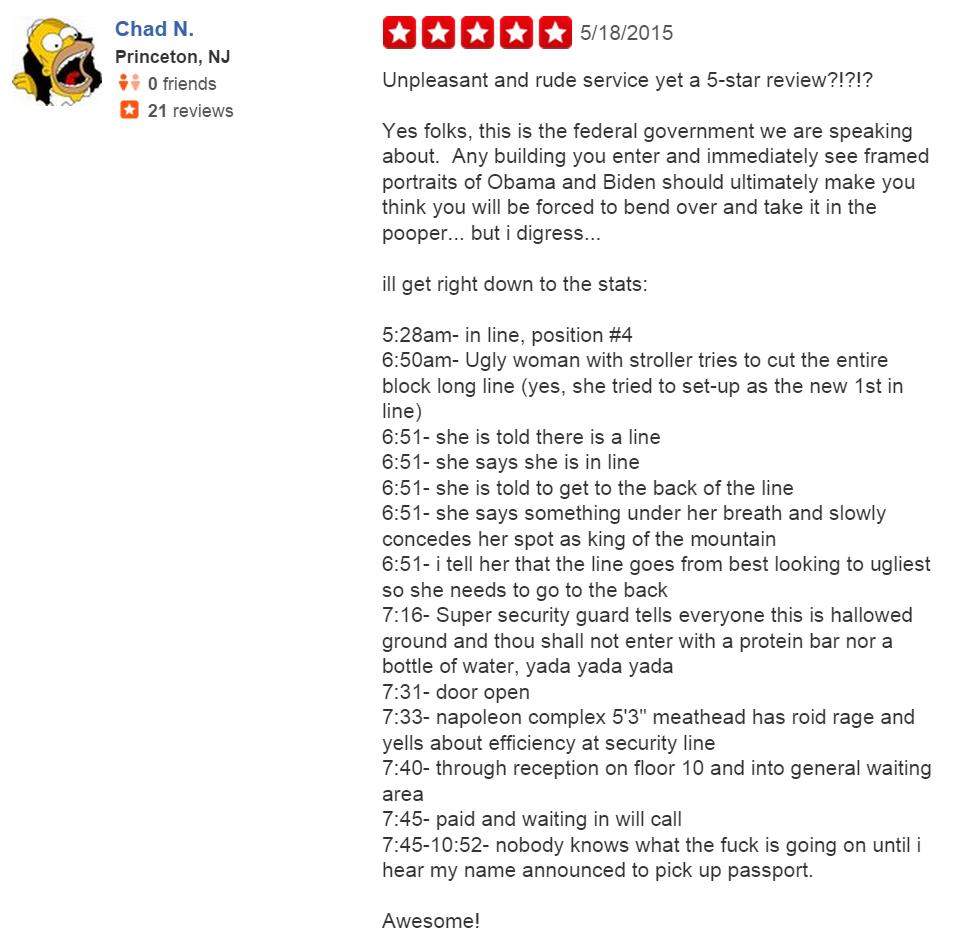 The important thing is that, with his new passport in hand, Chad can explore queues in countries all over the world.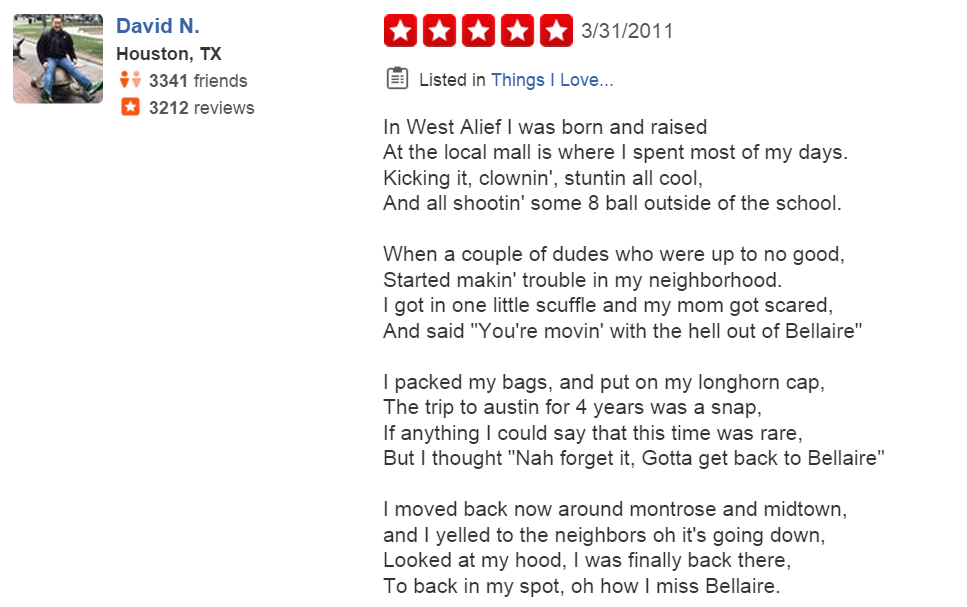 I have to admit. I've never been to Houston so I have no idea if this is funny. I'm just a sucker for anything that plays on The Fresh Prince of Bel Air.
Things sure are pflast in Pflugerville. The time just pfluew by.
Lauren Girardin is a marketing and communications consultant, writer, and trainer. Find her on Twitter at @girardinl.