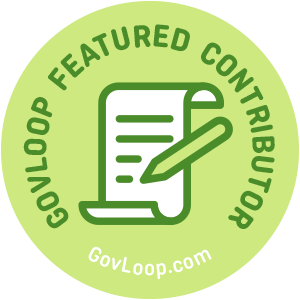 Over the last year, there have been numerous surveys, studies and articles released discussing information technology talent trends. A CNBC article reports that, as of 2016, there were 3 million more STEM jobs than there were employees available to fill them in the United States.
With a narrow talent pool, very specific IT needs and stiff competition from top STEM organizations, government agencies can struggle to recruit the right talent. For the city of Boston, being located in the "Silicon Valley of the East" magnifies that challenge. Over the last few years, the Department of Innovation and Technology (DoIT) has made a concerted effort to both meet the City's day-to-day IT needs and recruit and train the talent of the future. Here's a look at three steps we've taken:
We hired a talent acquisition manager
Talent is integral to meeting the mission-driven goals of any large organization. For IT in particular, it's not just a matter of recruiting intelligent people from top universities, other cities, or from the private sector – we also have to vet recruits for specific technical knowledge and competency with our applications and architecture. We seek candidates that are prepared not only to work within our current technological environment, but that have the requisite skills to build the data and digital infrastructure of the future. By hiring a specialized technical recruiter, we've been able to improve the vetting process of new recruits so that, by the time our hiring managers sit down with these candidates for later round interviews, we can be confident that they are meeting with the top of the talent pool.
We developed an integrated approach
While hiring is done individually, an effective hiring strategy recognizes that we are greater than the sum of our parts. How do we balance the immediate needs of our organization while planning for the future? While we're committed to improvements and upgrades that require emergent skills and training, the city's technology infrastructure depends greatly on the historical wisdom that department veterans have accumulated from years of service to the City. These employees have ten, twenty, sometimes upwards of thirty years of institutional knowledge, and many of them will be eligible to retire over the next decade. While we celebrate their service and well-earned retirement, we also recognize that this talent migration could pose a threat to the stability of our services if the City does not plan early for a personnel transition. Together with our Chief of Operations, our CIO has been taking steps to develop new employees so that they're prepared to support the City's core IT infrastructure when the time comes for them to step up.
We emphasize our unique advantages
It's no secret that to work in government you may have to pass on higher salaries and potentially better perks than we're equipped to offer. However, what distinguishes us from our competitors is the opportunity to hold influence in the public sphere. Our candidates are drawn to public service because they want to make a positive impact on the lives of city residents. While possible in the private sector, by working for the City of Boston you have the opportunity to directly impact city services and participate in policy and programmatic work to address issues ranging from snow removal to homelessness. In addition to a responsibility to keep the city's essential IT functions running, a career working for DoIT offers access to a state, local and national network of policymakers; a niche platform to share your work and ideas; and public resources to invest in developing creative solutions to age-old problems in ways that are data-driven, digitally implemented and operationally sound.
Susanna Ronalds-Hannon is part of the GovLoop Featured Contributor program, where we feature articles by government voices from all across the country (and world!). To see more Featured Contributor posts, click here.