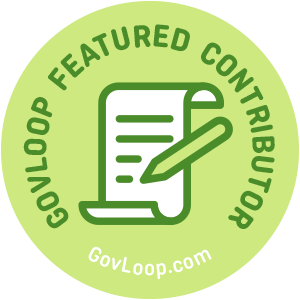 My family has a longstanding summer tradition of vacationing on Ocracoke, a remote island in the Outer Banks of North Carolina famous for being the location of Blackbeard's death in 1718. When my children were ages 8 and 11, my father loaned us his vintage saltwater fishing gear for the occasion. There were several familiar rods and reels I had used growing up while fishing with my parents on the York River in Virginia. There was also a rusty metal tacklebox stocked with old paper fishing maps, large hooks, sinkers and lures.
I eagerly awaited my opportunity to teach my kids the ins and outs of fishing. Feeling somewhat nostalgic with my father's fishing equipment in hand, we left early one morning. We proceeded to South Point at the southern tip of Ocracoke Island, known to both locals and tourists as a prime fishing spot. My husband rigged up the gear, and I cut up some strips of squid for bait. We cast our lines into the water and waited. I was pleased. I would have been content to sit there all day without catching anything, but the kids simply could not fish. They could not wait, they could not keep trying, they could not be quiet and they could not accept the fact that the fish were not biting.
Reflecting on it now, I believe that experience fishing with my two tweens contained important wisdom, although I failed to recognize it at the time. Here are four "P" lessons leaders can learn from fishing:
1. Patience
Fishing necessitates patience. According to Leo Tolstoy, "The two most powerful warriors are patience and time." Although patience is widely considered a virtue, it is underappreciated in leadership. Federal agency leaders of today are under immense pressure to make swift decisions and show results. Leaders must learn to achieve goals and still manage others patiently. This means exhibiting a tolerance for managing those both up and down the chain of command.
Practice patience so that your leaders up the chain can find creative solutions to complex issues. The problems they're facing didn't occur overnight, and they won't be solved overnight either. Leaders must also be patient with underperforming direct reports, coaching them to success instead of hastily abandoning them. Federal agencies have large financial and time investments in training their employees. Subpar performance can be a sign of poor leadership. Ensure you know where the problem lies.
2. Persistence
Fishing also demands persistence. In the words of Napoleon Hill, "The most interesting thing about a postage stamp is the persistence with which it sticks to its job." Persistence doesn't mean you ought to fish in the same location all day, but you must keep on fishing. Giving up after thirty minutes because the fish are not biting will not get you to the end goal. The end goal is to catch fish. Once you take your line out of the water, you will not catch any fish even if the fish start biting. Leaders may encounter temporary hurdles, but those obstacles cannot be overcome by quitting. Stay the course despite the setbacks. People will not follow leaders who quit.
3. Peace
Fishing requires peace. It's a quiet pastime. When I was a child, my grandfather always said noise and talking spooked the fish and kept them from biting. He wanted to fish in silence, absorbed in his own thoughts. He didn't like to take my uncle and me fishing because he said we made too much of a commotion. That was well before the world of smartphones.
There should be very little noise while fishing. In today's world of disruptive technology, fishing is a time to be unplugged. It's not a time for streaming loud music or for answering calls on our cell phones.
Leaders cannot have difficulty with silence. Instead of viewing silence as an awkward moment, seize it as an opportunity to become comfortable with it. According to Francis Bacon, "Silence is the sleep that nourishes wisdom." Where there is silence, there is an opportunity to listen to our own hearts talk. Do not be afraid of silence. It provides the best opportunity for you to self-reflect and assess what will make you a stronger leader.
4. Prosperity
Prosperity in fishing isn't guaranteed. Simply put, the purpose of fishing is to catch fish. However, fishing may not always result in catching fish. The fish may not be biting, you may be fishing in the wrong spot or you may be using the wrong bait. If you want to win, you've got to fail sometimes. Many great leaders in history experienced failures: Thomas Edison, Abraham Lincoln and Henry Ford to name a few. If you never experience failure, you will never seize those new opportunities for improvement. Failure leads to reinventing yourself. Become accustomed to failure so that you can continue learning.
Final Thoughts
While visiting Ocracoke, I've met some fisherman who enjoy telling exaggerated tales. Anglers can be quite animated storytellers. While I don't have any "big fish" stories to tell from that summer day fishing with my tweens on Ocracoke, I like to think that my experience will leave some sort of legacy.
The actual act of fishing is an ancient practice dating back thousands of years. Whether fishing for food necessary for sustainment of our bodies or for recreation purposes, fishing can provide us with some valuable leadership lessons, including insight on patience, persistence, peace and prosperity.
Sherrie P. Mitchell is part of the GovLoop Featured Contributor program, where we feature articles by government voices from all across the country (and world!). To see more Featured Contributor posts, click here.