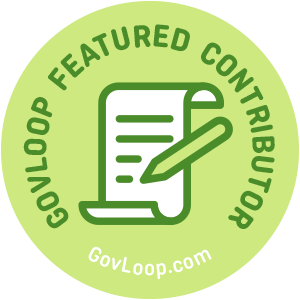 Last year I ran across this survey from OpenGov about how governments are struggling to share information with and collect feedback from their communities. The survey includes responses from nearly 100 government leaders – from finance directors to city managers to department leads – and the results show how prominent a problem this is:
This is bad news because they worry not effectively sharing info and collecting feedback is "reducing public trust" (66 percent); causing their communities "to be ill informed" (64 percent); and making it harder to "get buy-in from their communities and execute their strategic initiatives" (59 percent).
Our government agencies work diligently to deal with a multitude of critical problems concerning their constituents, and their time and resources that allow them to affect positive change are limited, so they must be as effective as possible. For the challenges of today to be effectively addressed, it requires that everyone be motivated and coordinated and moving together towards the solutions. As this definition of civic engagement states: The goal of civic engagement is to address public concerns and promote the quality of the community.
To accomplish this goal requires very clear, concise communication so that the community can work together with government agencies to battle the challenges of today, such as these top 10 issues identified by the National League of Cities in their State of the Cities report:
Economic Development
Infrastructure
Budgets and Management
Housing
Public Safety
Health and Human Services
Education
Energy and the Environment
Government Data and Technology
Demographics
If we are all going to work together on these pressing issues, then we all better be on the same page, and that means successful civic engagement. When most people think about civic engagement, they probably don't immediately think about GIS.
I was told by a former Chief Data Officer for the City of Los Angeles, California, "the City does not have or use any non-spatial data," and she challenged me to think of any city data that wasn't spatial. Any data set I thought of, we were able to tie back to a location.
If all city data is spatial, then to take advantage of the location component, you need to use a GIS. Most communication directors, public information officers and civic leaders probably do not think of their GIS as a tool for civic engagement. That needs to change. GIS is an incredibly effective civic engagement tool. Here are some examples:
One of the foundational tools for civic engagement is Open Data, see my earlier article for some great examples of GIS-powered open data solutions.
Social Media is another foundational tool for civic engagement. Here is an example from the Virginia Department of Transportation with a live map showing the location of tweets that mention @VADOT. By integrating social media with GIS, you can do more than map it. Once you have the data, you can analyze it spatially to gather additional insight.
Crowdsourcing is a great way to get feedback from the community.
Clearly communicating and soliciting feedback about government projects is a critical step in promoting a project for approval. Here is an example of a 3D web viewer application that allows the public to view a proposed development project in 3D and provide feedback.
Here are some examples of GIS-powered initiative sites that include open data, apps, events, etc. all tied together:
Successful civic engagement is not only about clear communication, but also engaging the public to ensure that they clearly understand an initiative and give them the tools to get engaged and participate in the solution. Because most if not all data that government agencies use is spatial, GIS is an effective civic engagement tool. Make sure your organization is engaging with the GIS practitioners to get their help with civic engagement so we can all work together on these critical initiatives.
Adam Carnow is part of the GovLoop Featured Contributor program, where we feature articles by government voices from all across the country (and world!). To see more Featured Contributor posts, click here. You can follow Adam on Twitter or LinkedIn.