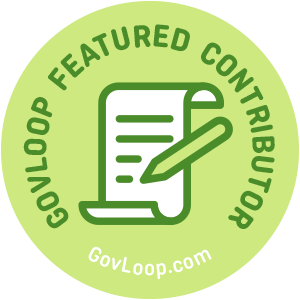 This is my second week working from home due to COVID-19. I would like to discuss four challenges I have faced and how I have faced them head-on:
Challenge 4 – Flexible Schedule
I have a flexible schedule while working remotely. It has been nice to sleep in a little longer and no commute (two hours per day)! I learned to know when work time is done, so it does not run into my home life. Recording work time is very important, and so is taking breaks (see Challenge 3 about fresh air). However, when the work day is done, leave it. It is hard not to look at your emails when you get a notification, but it must be done. Work and home life need to be separated and defined. Draw a line that differentiates your home life and work life, and don't cross it. If you do, and are working when it is during your home life, you need to credit it towards work.
Challenge 3 – Be Healthy
I joined Weight Watchers over a year ago. Working from home has certainly challenged my eating habits. I have learned that I still need to meal prep and eat healthy food items. This has always been a challenge, but it seems harder now that food is more assessable.
Challenge unmet: Go outside and get fresh air. It seems the harder I work during the day, the faster the day is over. I challenge myself to set aside 15 minutes and enjoy the sun and fresh air!
Challenge 2 – Be Professional and Patient
I thought working from home would be a breeze, and work in any attire I desired. Not so. When I dressed in sweats or my pajamas, even when I didn't have meetings, I felt I did not have a professional tone. I started dressing in a casual but comfortable way, now I feel more professional, and hopefully become more professional.
Understanding and showing compassion towards others is a must. I understand that everyone who I have contact with (through voice or email only), are having difficulties as well. My challenges seem minor to others who are thrusted into social distancing. This may be their first time dealing with email, telephonic interviews, and remote hearings, or who have health problems. I have learned to be patient and understanding. It is my job to be a public servant, and I want to let the public know that we are here to serve.
Challenge 1 – Learn Technology
I am learning new ways to get things done, which has been the hardest challenge for me as I adapt. It took me about a day and a half just to save documents onto the borrowed laptop from my work. Once I learned how to do this one easy step, I felt like I could accomplish anything! My workflow instantly progressed more expediently.
I have a laptop from my organization and a home computer. Using both devices helps facilitate my work flow. I have email access on one, and my actual work station on the other. My cellphone is also nearby, so I can check phone calls and text. These items are very necessary for me to get my work done.
Learning Zoom for remote meetings has been a challenge, and I am working around issues. The first few meetings did not go so well – no video – no audio. I familiarized myself with the program since then, and I am able to have a functional meeting now. I actually asked my husband to download the app so we could learn it together. This helped more than anything else.
I am sure my list will grow longer as social distancing continues. I am growing and learning just like the rest of us. Please follow social distancing and respect healthy hand washing. I wish everyone a healthy and happy day.
Angela Sheppard is a GovLoop Featured Contributor. She started working with the State Attorney's Office 23 years ago. She first started as the receptionist and then progressed to the Diversion Program Director. While in her current position, she has shown initiative in community outreach activities, advocacy in prevention, and revitalizing programs. While working with the State, she has earned her Public Administration Master Degree, Certification as a Certified Florida Family Mediator, and a Graduate Certificate for Human Resource Policy Management. Angela spends her spare time volunteering as Board Chair with AMIKids, a non-profit school. She enjoys enrichment programs such as GovLoop.com and other educational media.