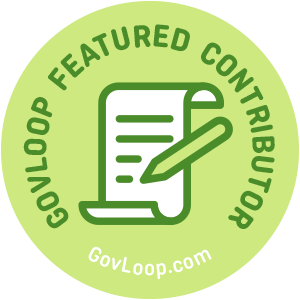 One benefit of working in the office is that when you leave for the day, you can leave the work in the office, for the most part. While you may be on-call, after-hour calls are few or only in cases of an emergency. However, in the new world of telework and quarantines, everything begins to blur together. Your home life, work-life, and family life all seem to blur together in a never-ending day.
Now, more than ever, government leaders and essential personnel need to find a way to relieve stress when work follows you everywhere you go.
Separate Your Work Area
It's no doubt that we've heard this one for a long time; don't work where you sleep. If you have space, go to a different room when you are working. If you're low on space, set up a work area so that there is a differentiation in our minds.
We are creatures of habit. Our bodies unconsciously become adapted to the routines we create for ourselves. By placing ourselves in certain environments, it triggers a response, even when we don't notice it. For example, if we limit the activities that we do in our beds and keep work out, our bodies will get the cue that the bed means it's time to sleep. But when we work on our laptops and do everything else in our sleeping area, the body doesn't see a difference. We may find ourselves getting tired when working or having difficulty falling asleep.
Walk Away
One of the simplest things that we can do is just to walk away from a task for a moment. This method is also great when you've hit a stump in your thinking. Just move about some —go for a walk or even a walk around the house. You can get up and stretch and change your scenery for a bit. When you come back you will feel more refreshed and your brain will be better at processing the information in from of you.
Set Quite Hours
If you're like me, people may call you a workaholic. You may just like to see things get done. It could be that your current job just demands that kind of response. Whatever the case, boundaries are key to maintaining your sanity. Whether it's setting Do Not Disturb on your phone or putting your computer to sleep when you're done for the day. Set some boundaries to make sure you are sane to work another day. For essential personnel, you can look at setting up VIP groups on your phone. This would allow you to set who gets through your Do Not Disturb so that subscription or other frivolous email doesn't have you jumping up in attention.
Dance/Listen to Music
Who doesn't like music anyway? Even if you are bad at dancing or you can't find the beat, dancing is fun for everyone. I tried it and it was a blast! At one point, I hit a moment where every vibration my phone made felt like anxiety knocking at the door. I turned on my Bluetooth speaker, turned the volume up and just took 15 minutes to be silly. While you're at it, don't be too shy to laugh at yourself. Laughter is good like a medicine.
Take some medicine today.
Jamie Veals is a GovLoop Featured Contributor. She is an Ohio native living in Maryland, stumbled into local government. With degrees in Computer Science and Networking serving as the entry point, her work bridges the gap between people and tech. With an obsession for planning, she focuses on removing the barriers of government from citizen interactions and making it easy to maintain. With whatever time is left she's serving in her local church and hosting game nights. You'll find Jamie writing about doing work tasks more efficiently – whether it's web accessibility or hosting meetings; anything that could make your transition into government or the digital space easier.