Too many local governments are still using print and paper to run the majority of their operations. In a world where nearly all other functions are available online, governments should not require citizens to complete manual paperwork, and their staff shouldn't have to process paper either.
Take a step back and you'll realize that going digital is beneficial to help cut budgets and get citizens better engaged with their local government.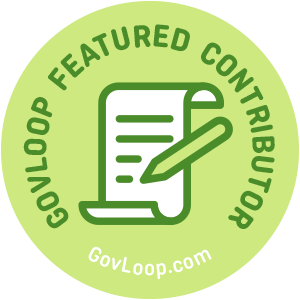 Let's take a look at the five biggest misconceptions about automating government services:
#1: "It's expensive"
Contrary to popular belief, automation offers a huge return on investment in a pretty quick timeframe. Compared to a few reams of paper and some toner, automation can seem costly. But when you crunch the numbers over time, you start to see how much more sensible digitizing operations will be.
Government-run-manually is costly in another key way — time. Keeping up with paper processes requires an incredible amount of person-power: time spent printing documents, transferring files, processing incoming mail and more. That time is costly — not just in wages, but also hours that could be better spent doing other things.
Today, there are options for every budget in the form of pre-designed websites. You can update your operations quickly and easily, uploading existing compliant forms into user-friendly web pages.
#2: "Time-consuming implementation"
If you had a custom website built for your city in the past, you likely remember how getting launch and implementation was quite a process.
Now there are out-of-the-box solutions for integration designed to automate your current operations with ease — creating new forms and documents instantly, all as easy as attaching a document to an email.
An out-of-the-box solution can actually allow other departments to automate their services on their own, without supervision and oversight from your IT department.
#3: "It will put our employees out of a job"
Many IT departments are worried that an out-of-the-box automation will put their employees out of a job. In the past, IT staff were needed for hard coding in order to run basic updates and troubleshooting for the website — adding new forms, pages, documents, the like.
You might think that automating the website would leave those workers jobless. However, automation allows IT staff to spend their time performing other critical technical functions that require more customized attention instead. That means more time for a wishlist of items and new projects.
Additionally, other department administrators will be able to perform more meaningful work if they don't have to perform manual data entry. Think of all the things a city clerk could be doing with their time to help government run more smoothly for their citizens.
#4: "Aging populations have a tough time with technology"
The vast majority of constituents use the internet for most of their day-to-day operations. As a result, most don't have printers and fax machines — or, for that matter, the patience to wait in line at city hall. Not everyone is comfortable using technology though. That's where design and compliance come in.
While federal agencies are required to make their websites accessible to users with impairments and disabilities, state and local governments are now increasingly expected to adhere to Section 508 and WCAG 2.0 standards as well. Today's out-of-the-box website platforms present information in an easy-to-read manner that automatically works with assistive technologies, so that all citizens can interact with the site to the same effect.
For people who choose to stick with paper, that option is still available. Their request will likely get completed faster too — because most other documents are being processed automatically, clerks can prioritize the few paper documents they receive. Everyone wins!
#5: "Automation will cause an overwhelming spike in citizen engagement"
Since when is increased engagement a bad thing?
The government exists by and for its citizens, so a spike in form and application submissions means people are getting what they should from their services.
For small offices, keeping up with increasing demand can present challenges. Thankfully, automation does a lot of the heavy lifting by helping streamline operations — and even reducing turnaround time. For example, when the city of Boston digitized their affordable housing lottery application process, citizen participation in the program tripled while application processing time dropped.
Through automation, governments improve citizens' access to their services. When a single mom can submit a housing lottery application anytime from anywhere, or a disabled person can interact with their government from the comfort of home, only then will we have truly democratized government for all citizens.
Jonathon Ende is part of the GovLoop Featured Contributor program, where we feature articles by government voices from all across the country (and world!). To see more Featured Contributor posts, click here.