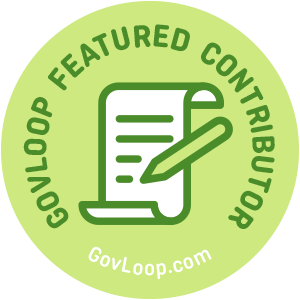 One former boss, knowing I'd been a TV news reporter for nearly 15 years, asked for the inside scoop on tricks a reporter might use to trip her up. I told her the truth: that's not their goal. A reporter has an assignment and a ridiculous deadline and simply wants you to deliver reliable, understandable information – as quickly as possible.
That said, there are a few things that are important to know – both for your sake and the reporter's.
YOU ARE ALWAYS 'ON THE RECORD'
From the moment you answer the phone and hear, "I have a question about your project," you are on the record. So, the first rule: don't talk, listen. What is the story? What are the questions? What is the deadline?
Don't start talking until you really understand what the reporter needs. Even if you know the topic well, it may be wise to say, "I'll call you back in five minutes – I need to check a resource." Then, you can alert those who need to know, gather your information and jot down the key messages you want to share.
EVEN STUDENT REPORTERS SHOULD BE TREATED LIKE PROFESSIONALS
Most of us dread the call that begins, "Hi, I'm with the College Times and I'm filing an article tomorrow on…"  Student journalists sometimes know very little about their subject and may lean on those they interview to provide a crash course. And that's fine, within reason.
In a couple of years, these are the folks who'll be reporting the news for real. This is your opportunity to shape a future journalist. The parameters you set – i.e. send me your questions in advance, read the background material I've provided, you'll have 15 minutes for this interview – reinforce what their professors teach and help embed habits these students will need to survive in a challenging profession. As a bonus, if the student gets a job in your media market, you've already created a working relationship.
NOT HAVING INFORMATION IS NOT A REASON TO DODGE NEWS MEDIA
You may not be the expert. Fair enough. But the reporter needs to know that. Rather than simply ignoring the call, you have the opportunity to add coins to your credibility bank with the media by providing helpful referrals (after you've alerted those experts, of course!)
YOU'RE THE EXPERT – ACT LIKE IT
If it is your project, you are the subject matter expert, the one reporters need. So, take charge of the interview. Let the reporter know what the key points are, why they matter, who'll be impacted, how it's funded and so on. If some questions simply aren't germane, it is fair to bridge with, "well, that doesn't apply in this case – but what IS important to know is…"
One thing I learned from prepping surgeons to be interviewed: knowing something well and being able to speak about it well are two different things. However, there are ways to bridge that gap. For instance:
Ditch the industry jargon. How would you describe the project to your grandpa or your kid?
Remember the old "elevator speech" tactic? Use it. Try for three key messages in 30 seconds
Make it relatable. Compare your project to something the reporter would already know something about. 
WE ALL WANT THE SAME THING
For anyone who has ever been burned by news coverage, it may be hard to trust another reporter not to misquote you or abbreviate your message to the point of inaccuracy. But the reality is that reporters who get it wrong don't last long.
You can typically trust a reporter to fairly report your news, even if it's with painful brevity. And not just because reporters are trained to research, fact-check and verify resources. It matters to them that they get it "right" because it's their credibility and job security on the line.
What reporters want you to know: You want the news to be accurate and fair? They do, too.
Amy Cloud is is part of the GovLoop Featured Contributor program, where we feature articles by government voices from all across the country (and world!). To see more Featured Contributor posts, click here.