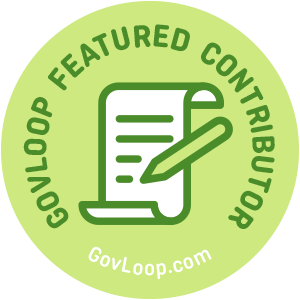 We have all been forced to power through those meetings that could have been emails. Studies show that poorly run meetings impact work productivity. Within our organizations, we all benefit from employees being trained as master meeting leaders. Similarly, our external stakeholders benefit from effective group facilitators.
What is facilitation?
The Cambridge Dictionary defines facilitation as: "the act of helping other people to deal with a process or reach an agreement or solution without getting directly involved in the process, discussion, etc. yourself".
In other words, an effective facilitator makes an action or process easier for people.
A significant amount of time and resources can go into preparing for a community engagement meeting. For example, in advance of a group meeting, a facilitator must:
Set meeting objectives
Ask the right questions
Design the meeting process
Research target audience
Advertise to target audience
Organize meeting logistics
Prepare an agenda and collateral
Whether for long-range transportation planning, community visioning or citizen advisory sessions, effective facilitators ensure both participants and organizations get the most from their time together.
In preparation for your next community engagement meeting, here are five tips to becoming a more effective group facilitator:
1. Give clear instructions. A key aspect of facilitating is asking a group of people to do something. Provide basic instructions to make it easier for your group to get to the outcome you're looking for. Next, communicate how each requested task supports the meeting's overall objectives. Clearly outline what participants should do to accomplish each task. Project pre-written directions on a flip chart board or a PowerPoint slide. Finally, ask the group to repeat the steps back to you to ensure everyone understands the activity and what is being asked of them.
2. Be a moderator. Firstly, set the tone for the behaviors and attitudes of the session by outlining the ground rules and time constraints. Take care of timing and keep the environment supportive to ensure productive discussions. Gauge audience energy with periodic "check-ins" to ensure everyone feels engaged in the dialogue. Mentally identify the introverts in the room early. Directly ask for their opinion without putting them on the spot or pressuring them.
3. Practice active listening. Any quality conversation requires that people feel heard and listened to. Practice your active listening skills as a facilitator, and encourage all participants to do the same. As the group facilitator, it's your job to make sure that no is left behind or left out of the flow of the discussions. Most importantly, show the group that their thoughts are being heard and their point of view understood. Trying these verbal tools:
Asking clarifying questions
Paraphrasing
Referring back
Summarizing
4. Remain neutral. As a group facilitator, it's not about your ideas; it's about supporting the group in achieving what they want. Focus on delivering the information and facts the group will need to make their decision. Organizations will often have a specific agenda or desired outcome from the group. Therefore, be clear about this with the group from the beginning. Be mindful about what your role is in each session—are you a neutral party there to facilitate the process or are you actively invested in the outcome?  Adjust your participation to fit.
5. Record outcomes. Record key takeaways of a discussion to keep a group on track and avoid circling back to the same topics. As an effective facilitator, focus on capturing and highlighting the key messages in a written and/or audio or visual recorded format. It may be helpful to designate someone else to take typed notes to ensure accuracy. Finally, ask for clarity on any comment or piece of feedback as needed. All the insights recorded will provide a useful baseline for action-setting and follow-up.
Well-facilitated group meetings can result in empowered stakeholders and useful insight for an organization.
With practice, anyone can improve their group facilitation skills and move people to action.
Kelda Senior is a GovLoop Featured Contributor. She is a business development and accredited public relations professional from Florida. For the past 10 years, Kelda has served as a communications and community outreach specialist in local, state and federal government, with an emphasis on the transportation sector since 2012. Kelda is the owner of Senior Communications LLC, a boutique public relations firm focused on helping emerging brands cultivate their message and move their audiences to action. Kelda holds a B.A. in journalism and a master of public administration – both from the University of Central Florida in Orlando. You can read her posts here.