"I think a lot of people in business think people in government are lazy and not innovative, and that's not true. We had a whole bunch of people who worked for us in City Hall who I thought could make a fortune for us in the private sector. They were aggressive, they did things, they took risks." – Former Mayor of NYC, Michael Bloomberg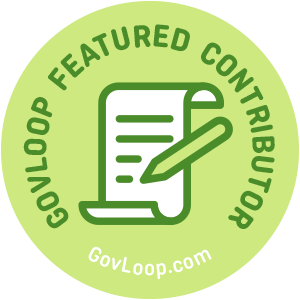 Despite the infamous term "lazy government worker", most are very committed to their community. Not to mention, this negative connotation is so far from the truth. Of course, you can find examples of bad apples in every industry. But one bad apple does not spoil the bunch.
A Good Apple
I had the chance to catch up with Dee Crayton, the Operations Manager for Charlotte Mecklenburg 311 (CharMeck311). Not only is her 43 years working for the city of Charlotte, NC impressive, but her vast level of knowledge and work ethic will put anyone to shame. Additionally, she is a pioneer who co-founded an association to support government customer service professionals.
Let's take a look at her journey.
Q. When did you start your public sector career and in what capacity?
In 1976 I started as a part-time employee in the parks and recreation department. I became a full-time employee when I began working for the Print Shop. When the printing duties for the city were privatized I moved to the Customer Service & Information Center (CS&IC).
Q. What is the Customer Service & Information Center?
During Hurricane Hugo in September of 1989 the city was pretty much shut down and we were out of power for weeks. To assist the community, the city set up the Action Line. It was basically a make-shift call center that gave the community a number to call other than 911. After the hurricane, the decision was made to continue with the one centralized number and call center. This is how the Customer Service & Information Center (CS&IC) was started. I began working there in 1995 as a Customer Service Representative and then became the Manager.
Q. What happened to the Customer Service & Information Center?
There was already a trend around the county with centralized call centers, but many were moving to the 311 number or new 311 centers were opening. So in July 2005, we moved our operation from City Hall to a new location and renamed it CharMeck 311. I moved from a manager from a smaller division to operations manager of the new 311 center. The name CharMeck represents both Charlotte and Mecklenburg County.
Q. The centralized center has been around for 29 years with 14 of those years as CharMeck 311. What changes have you seen in this timeframe?
We are more than just a phone number or switchboard. In the beginning, the phone was the main way we interacted with the community along with some face-to-face interactions. Now we interact by phone, online, chat, automation, mobile app and continue with some face-to-face. Technology, for sure, is one of the biggest changes. Also, when we started some of our customers, both internal and external, did not have confidence in this concept. They did not trust the process. After many years, not only do we have the trust and partnership, but they know the 311 operation is great for the community. I am particularly proud of this transition.
 Q. I met you many moons ago at an Association of Government Contact Center Professionals (AGCCP) conference. This organization was ahead of its time. As a founding member and trailblazer, what was your inspiration to start this organization?
At the time there was not a community to share or get information about government call centers. There were not a lot of cities doing this at this time and getting best practices or solutions was difficult. A small group began having discussions and in 2001 we decided to meet in person in Lexington, KY.
So everyone came to Charlotte, NC to brainstorm about making the organization official. This led to creating the AGCCP in 2003. Although many 311 centers were starting to launch around this time, we also wanted to have a name to include all government call centers. Remember, at this time CharMeck 311 did not exist, as it was still the Customer Service & Information Center. This was the same for other cities. So, today our members are a mix of 311 centers, local, state and federal customer service division or call centers.
Q. Why should someone join this organization?
First of all, our mission has always been to be inclusive regardless of the size of the city or organization. We are proud that the AGCCP was created by government contact center professionals for government contact center professionals. We have deliberately keep membership fees cost effective. Our board understands that there are budgetary constraints in local government.
Besides our annual conference, which is always a great gathering, we provide training, networking, best practices and just an overall community of support. We are celebrating 20 years and during this time many of our members have built strong professional relationships and connections. Our next conference is the 20th annual conference on May 11-14, 2020 in Toledo, OH.
It gives me great pleasure to highlight a special lady who loves what she does. She has worked in local government this long because, as she told me, "It gives me great satisfaction to know I am helping the residents in Charlotte, NC which is the city where I was born. "
"A few bad apples is no reason not to visit the orchard." – Lauren Weinberge
Janice Quintana is a GovLoop Featured Contributor. A government nerd, customer service practitioner and 311 pioneer, she has worked in local government as the Director of 311 in three different municipalities. She is fascinated with innovation, technology, data, service delivery and community engagement. When Janice is not following local government rock stars or trends she enjoys her status as a tennis enthusiast and travels the globe to watch a good match. She currently lives in Charlotte, NC with her two chihuahuas. You can read her posts here.