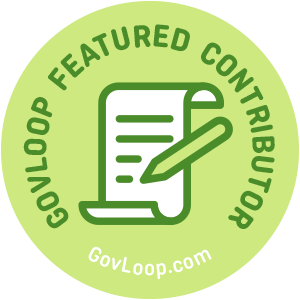 Using Agile for digital communications can help you drive innovation, boost productivity, and deliver outcomes that map to your program's goals. It's free to start if you have access to common office tools like a white board and dry erase markers or sticky notes and a pen. There are lots of ways to do this electronically to document your work using a simple spreadsheet, free open source tools, or best-in-class project management software.
A 21st Century Agile To-Do List
For some teams, the barriers to entry for using Agile can be high with a glossary of technical terms that can be confusing to non-developers. There are roles and activities that might work for a software development project but aren't a great fit for a digital communications team. The tips below draw upon some best practices from across the spectrum of Agile development.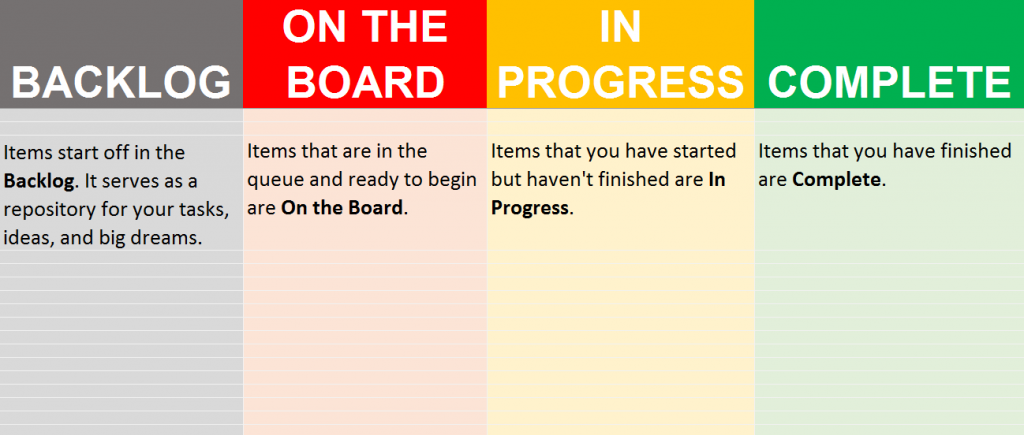 Get permission to innovate and experiment. Set SMART goals and use them to get buy-in from leadership.
Create a to-do list of tasks. Start writing and keep writing until you can't write anymore. These can be milestones, deliverables, user stories, ideas. Get them down in writing. This is your Backlog.
Create a task board to visualize your workflow and prioritize your work. The easiest way to do it is by making four columns: Backlog, On the Board, In Progress, Completed.
Drop all of your task into the Backlog. Tasks should always move to the right. Blocked? Get help and get moving again.
Most design or development sprints operate on two week cycles. With this approach, the sprint cycle never ends and the process drives continuous improvement. Overwhelmed? Use a Work In Progress Limit for the On the Board and In Progress columns. Start with 10 items per column and adjust it based on your team's capacity.
The "Can-Do" Way to Do Agile
This Kanban-inspired approach for government works well for editorial calendars, content clearance, marketing campaigns, product launch, event promotion, and so much more. Think of this as the "can-do" way to do Agile at your organization. Each team member has clear roles, clear responsibilities, and due dates for their tasks. Do a status check by simply glancing at where your team's tasks are on the board.
Agile can help you make explosive progress, but it is not for every team. It can be disruptive. It can lead to friction with other areas in your organization that thrive in bureaucracy and cling to a business as usual approach. If not managed properly, it can lead to burnout among your top performers. But if you have support from leadership and permission to innovate – you can achieve amazing things!
Anthony Calabrese is part of the GovLoop Featured Contributor program, where we feature articles by government voices from all across the country (and world!). To see more Featured Contributor posts, click here.