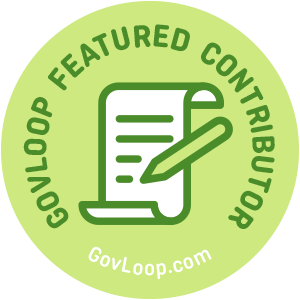 I wasn't accepted to the prestigious leadership program – again. This was my second attempt at applying for consideration and the second time I was not selected.
My first reactions included disappointment, embarrassment, confusion and anger. My first inclinations are to pout and complain about the process being biased or that those making selections are playing favorites.
These feelings and thoughts lasted for a few days as I licked my wounds and regrouped.
I then realized that I had some choices to make.
I'm sure that I am not the only person who has experienced disappointment such as this. In fact, I have experienced this type of disappointment multiple times in my life. In retrospect, my initial reactions tend to be the same. I am only human.
However, the way in which I have chosen to respond to these disappointments has helped me, I believe, become a stronger and more successful employee, colleague and individual. I share with you five ways that I have been able to bounce back from disappointment:
Make a choice. You have a decision to make related to how you will react and respond to your disappointment. You can choose to mope and recoil, or you can choose to dig deep and move forward. Taking a longer view of your circumstances can help you find your way. Where do you want to be one year from now, five years from now? Choose to take a step towards that aspiration.
Put it in perspective. Consider this disappointment in the larger scheme of your life. What is the true impact on you as a professional, as a colleague and as an individual? This does not define you as a person, but it could drive you to alternative options.
Refocus your energy. Think about what you love to do. Throw yourself into that thing. If it is within the organization, then pursue that thing. If it external to the organization, do the same. When you refocus your energy on the things you love, happiness and contentment will follow.
Open yourself up to new opportunities. As you refocus your energy, you will be more receptive to opportunities that may come your way. Consider new directions, new avenues, new relationships that can offer paths you may not have considered otherwise.
Pay attention to your achievements, regardless of how large or small. We tend to focus our attention and energy on the negative events of our lives. It is human nature to look at that one negative comment on a feedback form instead of the plethora of positive comments. Try to take inventory of small, recurrent successes to help you get moving again.
Although being passed over for a prestigious program or a promotion is disappointing, it does not have to shape the entirety of your career. Oftentimes, it can be a blessing in disguise if we can harness our emotions and energy in a positive manner. Don't let disappointment be the brick wall to your success. Leverage it to be stepping stones to bigger and brighter opportunities.
Kathleen Glow-Morgan is a GovLoop Featured Contributor. She is a New York State Licensed Clinical Social Worker that has been employed by the Veterans Health Administration since 2008. She currently works as a National Transformational Coach Captain and Health Systems Specialist within the Office for Veterans Access to Care. Ms. Glow-Morgan is a Certified Alternate Dispute Resolution Mediator and a Certified Change Management Practitioner. Ms. Glow-Morgan has expertise in conflict management, communication strategies, coaching and change management. She has presented at numerous national conferences and workshops.