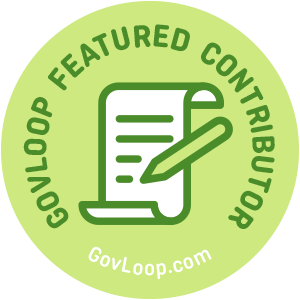 The skillset required for the civil service today is a far cry from the civil service your parents and grandparents knew. Technology is one of the leading reasons for the change; who would have thought that the civil service would have careers like analyst programmers and data scientists? Here are some tested apps for the discerning civil servant.
Duolingo
More frequently, we interact with peers and stakeholders from different countries and cultures. Typically, the biggest obstacle is the language barrier. Sometimes, even greeting someone in their native language reduces any initial awkwardness that exists when there are different nationalities in a room.
Utilising techniques for all learning types, Duolingo makes learning a new language fun and interesting. You may set daily learning objectives, and it "forces" you to review past lessons so you don't forget the basics. The best part, you may sync your website account with the app and vice versa. This way, you will be able to continuously monitor your progress.
With features where you can add friends or form a virtual language club, you can find motivation among persons with learning the same language. You can even post your progress to social media.
Grammarly
There may have been a time when the reliance was on someone where the main duty was to fix grammatical errors in a transcribed document before filing. These days, the role of administrative professionals has grown and we use more email for communication.
This means an individual is responsible and accountable for their direct communication. Therefore the onus is now on them to ensure their grammar makes that good first impression. With add-ins for browsers, document apps and operating systems, Grammarly's suite of apps have your writing covered.
Website | Windows | Android | Mac
Gymboss
We are aware of the need for and benefits of being more active. Yet, despite our best efforts we sometimes neglect to eat healthier, drink more water, etc. Gymboss is a timer app that allows you to customise your workout for varying levels of workout sequence complexities. It can be used for circuit training to MMA/boxing to yoga.
Merriam-Webster
If you don't already have a favourite dictionary app, you need to check out the Merriam-Webster app and website. The website provides a quick reference while at your desk. The mobile apps work offline and provide the same functionality, except for the pronunciations. For the true logophile,  there are interactive and challenging word games and of course, a thesaurus.
Pocket
We bookmark a lot of information in our browsers daily from a variety of sources. And the kicker is, we can only access it from our main browser. We could export the bookmarked links for use on other devices, but then we have a synchronisation issue.
Pocket allows you to not only bookmark but tag your links for easy cataloguing. Your customised Pocket list will be accessible from any device and location once you sign into your account.
Tiny Scanner
We may still use scanners in our document centres and even have a portable one for our desk or an extended business trip. Yet, the smartphone is the one device we're rarely without. For some, it's a condensed version of our work environment. If your smartphone has a working camera and you need to scan something on-the-go, then, TinyScanner is for you.
With this app, you'll be able to make digital copies of printed documents for sharing via email and other electronic platforms.  If you're always losing receipts, create a digital backup with the Tiny Scanner.
Governments have had to change because everything and everyone around them has changed. While some of these apps like Grammarly may use artificial intelligence; they themselves may not be considered emerging technologies. Still, they provide easy and accessible opportunities for civil servants to be more rounded (or less round) and effective in service.
What are some of your favorite apps that give you an edge? I'd be interested in hearing from you in the comments below.
You may also be interested in: