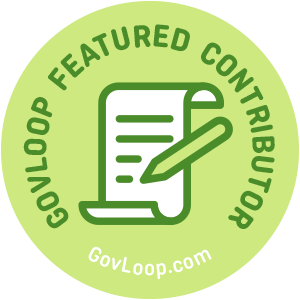 Editor's Note: To help our community navigate these unprecedented times, we've refreshed some of our best content that educates, uplifts and unites the government workforce.
In a digital world filled with 24 hours of content coming at you, you have to be able to digest it quickly and efficiently. This has content creators scrambling to be relevant, engaging and popular. Unfortunately, this leads to being over-concerned with posting frequency and speed, and not concerned with tactics that ensure quality and appropriate context. The wrong image or hashtag can be damaging, and the Internet never forgets.
At the root of many social media fails is context. Context matters, especially when you only have 280 characters to express something.
Here are some things to think about before you post:
Beware of slang. I've seen some really great posts using slang and I've seen some really bad ones. Know what it means before you use it, and think about your audience. If slang is not part of your social media voice and tone on a regular basis I would be wary of using it.
Don't assume your followers know what you're trying to convey. Don't post a photo to social media without some explanation or caption. It's not very engaging and can be confusing.
Evaluate your imagery. I like to think of imagery as the first impression. When followers are scrolling through you want to have imagery that makes them stop, look, like, and most of all, share. If the image doesn't make sense, is insensitive, inappropriate or doesn't have anything to do with your post it can be very confusing, and could possibly lead to a communication crisis.
Avoid jargon and acronyms. The public is not fluent in GovSpeak. You may use acronyms and jargon in your emails and with coworkers, but they can be easily misinterpreted by the public.
Culture check-ins. Before you reply with a funny GIF or use a trending hashtag, make sure you know what they are in reference to. Don't be quick to jump on viral trends, do some research and make sure that it fits with your mission and messaging.
Know your audience. Most social media platforms provide insights on who your followers are (demographics, geographic location, etc.).It's a great resource and very helpful when thinking about how your content will be received.
Whether you are posting a link to a press release or sharing a photo from a recent ribbon-cutting, make sure you take context into consideration. I have a diverse team of friends and coworkers that I run images, videos, and copy by. I wish I could say I always get it right, but I don't. The nature of social media leads to context fails all the time, but we can try our best to avoid them.
You may also be interested in Social Media and Crisis Response: Anticipate the Reaction 
Kaytee Smith is a GovLoop Featured Contributor. She brings more than 10 years of digital communications and outreach experience to her role as Chief Content Officer at the North Carolina Department of Natural and Cultural Resources, where she helps tell North Carolina's story and oversees the department's editorial and content production team. She has a full spectrum of experience across platforms, including video and emerging social media, and works with divisions across the state on digital initiatives and content strategy. 
This story was originally published Nov. 18, 2019.