The United States will have a new president in less than a year. The presidential transition is a time of excitement and change, confusion and political bickering. Early and thorough planning at all levels of government is essential for a smooth presidential transition.
No matter which candidate is elected president, a smooth, bipartisan transition is still possible. Back in 2008–2009, the outgoing Bush administration and the incoming Obama administration cooperated, resulting in what many consider to be the most successful presidential transition to date.
Don't wait until Election Day. Dive into these books to get prepared for the presidential transition.
Books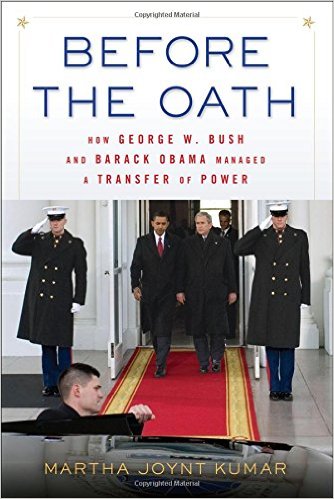 Before the Oath
Martha Joynt Kumar
This book documents how two presidential teams—one outgoing, the other incoming—must forge trusting alliances in order to help the new president succeed in his or her first term. The author used the Bush-Obama hand off as a lens through which to examine the presidential transition process. It is road map for presidential aspirants and their advisers, as well as campaign workers, federal employees, and political appointees. Check out author Kumar's other books on presidential administrations.
Difficult Transitions: Foreign Policy Troubles at the Outset of Presidential Power
Kurt M. Campbell and James B. Steinberg
The authors tackle the question: How should an incoming president prepare for the foreign policy challenges that lie ahead? The book pinpoints the leading causes of foreign policy fiascoes, including the tendency to write off the policies of the outgoing administration and the failure to appreciate the differences between campaign promises and policy realities.
Romney Readiness Project: Retrospective & Lessons Learned
Christopher Liddell, Daniel Kroese, and Clark Campbell
The Romney Readiness Project was the first transition effort to operate after the Pre-Election Presidential Act of 2010 added pre-election support to nominees of both parties. While Obama's re-election prevented a Romney transition from occurring, this book aims to provide a valuable insight to future transition teams of both parties.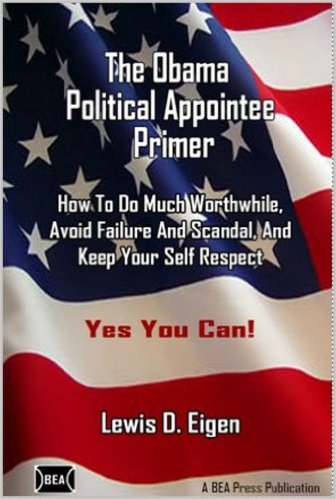 The Obama Political Appointee Primer
Lewis D. Eigen
Though was written in 2008 for the Obama administration, this book still provides an insider look at how Federal executives can function during a presidential transition in the midst of excessive partisanship. It describes how a new federal government can appointee can avoid the 8 most common pitfalls that have perplexed their predecessors, embarrassed others, and even destroyed some.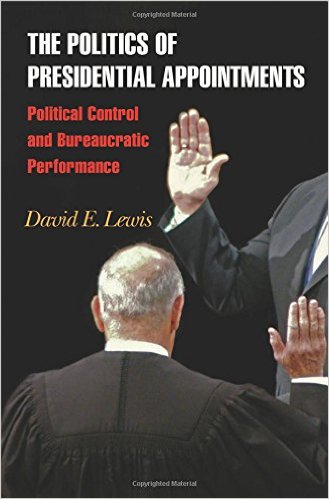 The Politics of Presidential Appointments: Political Control and Bureaucratic Performance
David E. Lewis
This award-winning book is an in-depth examination of how and why presidents use political appointees and how their choices impact government performance—for better or worse. It looks at the way presidents politicize even when it hurts performance because they need agencies to be responsive to presidential direction, a situation that will sound all too familiar to anyone with experience in FEMA's handling of Hurricane Katrina.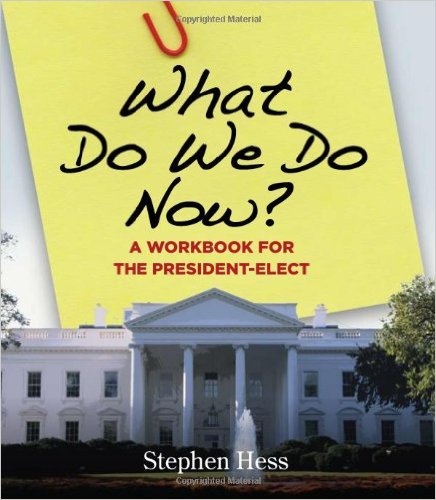 What Do We Do Now?: A Workbook for the President-Elect
Stephen Hess
The author draws from his long experience as a White House staffer and presidential adviser to show what can be done to make presidential transitions go smoothly. It covers the mundane—like assigning office parking spaces and desk choices—to hiring staffers that can become part of an effective government.
Innocent Until Nominated: The Breakdown of the Presidential Appointments Process
G. Calvin MacKenzie
In 2001, the author brought together ten of the country's leading scholars of government and politics to explore the presidential appointments process and its effects on the ability of contemporary presidents to recruit and retain talented leaders. The author, an "outspoken presidential scholar," looks at the failures of the appointments process and how it has become a serious impediment to effective leadership of the executive branch.
Agency and Nonprofit Resources
If all that reading doesn't make you feel prepared enough for the coming presidential transition, check out these agency and nonprofit resources.
Presidential Transition Directory. A website run by the U.S. General Services Administration (GSA) that's designed to connect the people working on designing our next federal government with information and resources related to that effort. It includes information on federal government structure, hiring and being a federal employee, records management guidelines, ethics guidelines, and other resources about the transition.
Center for Presidential Transition. An organization within the nonpartisan Partnership for Public Service that stores documents from previous transitions, shares management recommendations, and more to make presidential hand-offs as seamless as possible. It runs the Ready to Govern transition initiative.
Transition 2016 Initiative. The National Academy of Public Administration centralizes information and advice shared by a group of fellows who make recommendations about how the incoming administration can address management and policy challenges.
Political Appointee Project. Offers information about the process of being appointed to a role in the new administration, and about the rigors and rewards of working in public service.
First Year 2017. A partnership run by the Miller Center at the University of Virginia with former administration officials and scholars that offers recommendations, historical case studies, and policy options to the next presidential administration.
Have you discovered a book or resource about preparing for the presidential transition? Share it in the comments!
Lauren Girardin is a marketing and communications consultant, writer, and speaker. Find her on Twitter at @girardinl.