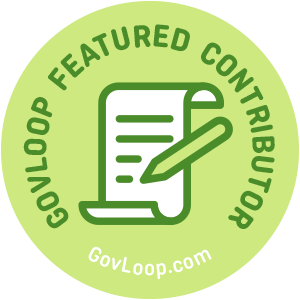 Dockless scooters and safety are the talk of the town.
Despite the many benefits scooters provide in mobility and alternative transportation many cities were blindsided by their overnight arrival. The scooter invasion, although exciting and innovative, is forcing government leaders to implement new policies, ordinances and safety regulations.
As a matter of fact, community complaints and concerns about scooters blocking sidewalks and parking on resident's property is a new call type for 311. Earlier this year Los Angeles 311 recognized the need to add this as a new service.
Above all, safety is the major concern and top priority.
Sadly, last week on July 17 a scooter rider was fatally struck in Atlanta. According the Atlanta Journal-Constitution, "On Wednesday night, A CobbLinc bus driving through Midtown struck a 37-year-old rider, pinning him beneath the vehicle and subsequently killing him".  This is the second scooter fatality for Atlanta. City Councilman Amir Farokhi told Atlanta Curbed:
"In addition to a time of mourning, it's also a call to act. We need to invest more in complete streets – streets that accommodate cyclists, scooters and pedestrians as much as they do cars. It's in our power to ensure these sorts of tragedies are absent from our city. When someone dies on our roads, it, in part represents a failure of design".
Additionally,  due to an uptick in scooter-related injuries, both dockless companies and cities are creating a variety of messaging to promote responsible safety ridership tips. Austin 311 used Instagram for this visual guideline. A video by the company Lime provides a useful tutorial on properly parking scooters. Video:
How are cities are coping with the balance of popularity and safety of dockless devices?
Chicago
The city of Chicago's e-scooter share pilot project that will run from June 15, 2019 to October 15, 2019. Similarly, to Austin,  Chicago's colorful messaging contains e-scooter do's & don'ts and recommends calling Chi311 for immediate resolution.
Denver
Denver is exploring new ways of providing flexible, affordable, and accessible multi-modal transportation options for all with a Dockless Mobility Vehicle Pilot Permit Program. Originally set to end on July 31, 2019, it is extended into August.
In June the Dallas city council approved a six-month pilot program legalizing motorized rental scooters. Under the ordinance, scooters will not be allowed to operate on city sidewalks in certain areas, as well as, on roads where speed limits are greater than 35 mph. The pilot program ends in November.
Nashville
Mayor David Briley is banishing scooters due to a scooter-related death in May. On June 21 Mayor Briley stated on Twitter, "If these devices return in the future, it will be after a public process, on our terms, with strict oversight for numbers, safety, and accessibility. I have asked the Metro legal team to draft this legislation, and I trust the Metro Council will move on it quickly."
Open Mobility Foundation (OMF)
The OMF is based on a platform called "Mobility Data Specifications" (MDS). It was initially developed by the Los Angeles Department of Transportation (LADOT) to help manage dockless micro-mobility programs. Hopefully the timely launch during the dockless scooter movement will assist cities balance safety and usage.
"The Open Mobility Foundation is meeting a critical need for cities across the country during a time of profound disruption in transportation," said John Rossant, Founder and Chairman of NewCities, a global nonprofit focused on the future of cities. "As urban communities begin to be impacted by new modes of mobility and technology, we need to ensure that the solutions we create are smart, safe and equitable – and that we're ultimately building a better urban future for all."
For the most part, scooters provide a wonderful user experience. More than just a fun weekend activity, they offer much-needed transportation options. But before you ride make sure you are aware of the rules and recommendations. Many municipalities have strict regulations and fines regarding sidewalk usage, speed limits, one-person per device and restricted riding areas. On your ride "be the eyes" of your community. Take advantage of this opportunity! If you see a pothole or graffiti make sure to call your local 311 center. Be safe, be responsible and enjoy your scooter adventure.
Janice Quintana is a GovLoop Featured Contributor. A government nerd, customer service practitioner and 311 pioneer, she has worked in local government as the Director of 311 in three different municipalities. She is fascinated with innovation, technology, data, service delivery and community engagement. When Janice is not following local government rock stars or trends she enjoys her status as a tennis enthusiast and travels the globe to watch a good match. She currently lives in Charlotte, NC with her two chihuahuas. You can read her posts here.