This is part one of a five-part blog series that will walk you through the key phases for executing a successful data analytics solution in any city. It will build on all of the concepts discussed in previous blogs as well as fill in details and anecdotes in order to tell a very complete, rich, and maybe even sometimes entertaining, story. We will discuss urban analytics, algorithm transparency and openness, collaboration with partners external to the city ,and other key capabilities that should be brought to bear when taking on an analytics initiative in an urban setting.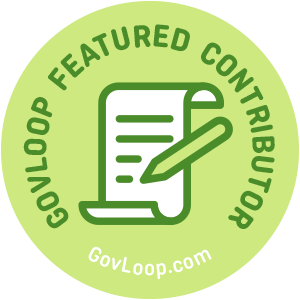 I am calling this blog sub-series "Analytics in Motion" because the worst enemy of any team executing an analytics solution in a fast-paced, constantly moving environment is absence of motion or lack of engagement. At every moment, your team should be: asking questions;  looking for data; cleaning and processing data; executing an analysis; testing; re-executing the analysis; asking more questions; and looking for more data. A true analytics project in a dynamic city is like a wave – you don't know when it started, and you rarely see when it ends.
I would normally say that an analytics project starts with a question, but in this case, and as the title suggests, we are starting (and so should you) well before a question arises. Let's start with a concept that we created in New York City called "data drills." A data drill is a multi-organization collaboration exercise that is used to gain greater insight into how a city collectively thinks about, manages, shares and uses data.
Generally, data drills are developed and conducted based on some operational challenge that involves data and will require multi-organizational cooperation to achieve a desired result. Drills can be designed for (but not limited to):
Specific scenario, i.e. hurricane flood zone, homeless counts, data center disruption
Capacity building, i.e. collecting data, learning how to operationalize a specific dataset
Operations development, i.e. down trees clean-up operations between two agencies
Testing Software, i.e. testing new features in a data sharing platform
Data drills are meant to help us take on that challenge by having organizations across the city surfacing, sharing and integrating data. A drill takes place over a designated period of time. They have a specified start time and end time. It forces all the participants to work within similar time constraints that we tend to see in real life. Every data drill results in overall citywide-data I.Q. growing ever so slightly.
Data drill deliverables should be defined early in the planning phase. They may include (but are not limited to):
Identification of data sets with metadata and data dictionaries
Organization-specific operational workflow relevant to data and use-case
Interagency workflow for operations, analysis and/or network infrastructure
List of organization contacts, roles and responsibilities
Documentation of activities and observations
Report with recommendations
Let me pause for a second and discuss briefly why we decided to do data drills in NYC. We realized that even when we weren't thinking about using analytics to solve a problem, we needed to be thinking about data all the time. Donald Rumsfeld was famous for a quote where he talked about the fact that there are "known knowns, known unknowns and unknown unknowns." We understood that when it comes to data, this quote is extremely relevant. There is data that we know we have (known knowns), there is data that we know we don't have (known unknowns), and there is data that we know absolutely nothing about, including even the fact that it exists (known unknowns). After 9/11, Hurricane Sandy and the Legionnaires outbreak in New York City during the summer of 2015, we knew very well that it's the unknown unknowns that hurt you the most.
Data drills are a mechanism for helping a city to baseline where they are with citywide data practices. They're also a mechanism for helping a city improve their ability to identify, understand and use data to solve a city challenge when requested.
Data drills make the city smarter about their data, and that is key to being able to use data and analytics to make a city safer, smarter, healthier, more efficient, resilient, sustainable, and equitable. Regardless of whether or not urban analytics are immediately necessary to remediate a situation, for any city, data drills should be considered phase 0 – constantly running in the background at a cadence that keeps the city's data ready to be put into action.
Amen Ra Mashariki is part of the GovLoop Featured Contributor program, where we feature articles by government voices from all across the country (and world!). To see more Featured Contributor posts, click here.