We require effective change management strategies to mitigate constant change. We are finding new and effective ways of doing business – artificial intelligence, electronic document management systems, social assistance apps, Uber, Lyft – this list goes on and on. How do we ride the rollercoaster of change? Most importantly, how do we change the "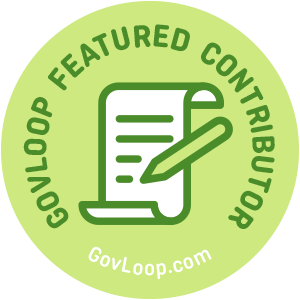 this is how we have always done it" mentality?
In my previous role with the Ministry of Community and Social Services, we modernized a 13-year-old social assistance information-management system by implementing a new IT system. The Ministry decided on a "big-bang" launch but it did come with its challenges, such as:
Lack of consensus
Employee resistance
Communication fatigue
Work overload
Culture shock
We implemented a change management strategy to ease the transition.
What is Change Management?
Change management is a collective term for all approaches to prepare and support individuals, teams and organizations in making organizational change. The underlying principle is that change does not happen in isolation. Change management requires the following six conditions:
Sponsorship: Ensuring senior executives encourage the change.
Buy-In: Gaining buy-in for the changes from those involved and affected, directly or indirectly.
Involvement: Involving the right people in the design and implementation of changes.
Impact: Assessing and addressing how the changes will affect people.
Communication: Telling everyone who's affected about the changes.
Readiness: Ensuring people have the the right information, training and help to adapt to change.
Do Not Forget the Human Element of Change Management
When preparing for change, one must factor human nature into the change equation. A successful change process links the logical – such as updating an outdated IT system – with the human factor or emotion– such as the new IT system will allow for more time with the client and less time completing administrative work.
A human-focused change management approach encourages employee input when the change effort is still in the early planning phase. This is a critical period for gaining credibility within the wider organization, identifying pockets of potential resistance and preparing employees for what lies ahead.
Things to consider when humanizing change:
Identify your employee's belief systems by using an evidence-based approach.
Leverage the power of social norms by creating a social experience rather than a top-down initiative.
Frame the change initiative by using data and human psychology to communicate and nudge throughout the change process.
What Should Be In Your Change Management Tool Kit?
Change management is unique to every organization because there is no one-size fits all approach. There are many tools and techniques on how to implement the best change management strategy. I have developed a change management toolkit for any change leader when thinking about how to start the change process:
Metrics and Data Collection
Collect data on your organizational structure – demographics – to understand the groups of people you are targeting.
Impact Analysis
Identify the potential consequences of a change or estimate what needs to be modified to accomplish a change. The analysis will provide an initial view of change problems that need to be tackled. It highlights the driver for change and change inhibitors.
Stakeholder Management
Develop and maintain a formal method for identifying, prioritizing and understanding the groups affected by change for maintaining sustainable relationships throughout the change life cycle. Stakeholder management will help capture and collate stakeholder information and characteristics.
Communication Plan
Develop multiple communication plans from the data collected in steps 1 to 4. The communication plans will ensure that you give the right people the right message at the right time to get the support you need. Communication can include daily updates, monthly webinars and/or quarterly milestone reports. Remember, your demographic data will identify the best form of communication.
Culture Mapping
Develop a culture map for each team effected by the change. Every organization has its own ways of doing things. This means that every organization has its own way of establishing values, concepts, norms and practices. At times, the norm, and "this is how we have always done it" mentality is so deeply embedded in the organizational culture that it is the biggest hurdle to change.
Why is Change Management Important?
An effective, planned change management strategy can minimize resistance, increase engagement, improve performance, reduce cost and enhance innovation.
What I learned from own experience to manage change successfully, is to consider personal impact on those affected and their journey towards working and behaving in new ways to support the change.
Have you been involved in program or organizational change? Please share your experience in what worked or did not work in implementing the change?
Ashley Cabral  is part of the GovLoop Featured Contributor program, where we feature articles by government voices from all across the country (and world!). To see more Featured Contributor posts, click here.