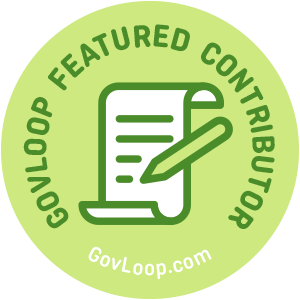 Industry professionals are discussing the expanding role of HR in organizations. All agree that human resources is critical, but the breadth of their reach may depend on their ability to evolve. The vision is for HR to be a stronger strategic partner, crucial to achieving high performance, and are much more than agents of recruitment, compliance, and employee benefits.
Is your leadership prepared to bestow such power on HR? Is your HR ready for this shift? To fulfill tomorrow's business expectations, HR must acquire new skills demonstrating a broader understanding of business, expertise in quality/change management and process improvement, and the ability to create organization alignment and foster accountability. HR professionals believe that high performance requires excellence in three areas: leadership, culture, and employee engagement.
Leadership
Leadership is paramount. HR must develop stronger, more adaptable leaders throughout the organization. Theorists highlight the significance of leadership in motivating employees, fostering a conducive work environment, and ensuring that performance goals are achieved. Government leaders of tomorrow must navigate the path through increased citizen expectations, higher employee demands, and become experts at aligning operations to achieve the vision in an increasingly competitive marketplace. Training and development of leaders are essential and HR must devise ways to hold them accountable. Successful leaders will be those whose behavior is in sync with strategic objectives and who are able to build trusting relationships. Poor leaders will be weeded out and replaced with those who are inclusive people and process managers.
Culture
Organization culture is another key component. Leaders must realize the power of culture and strive to develop a culture which supports the strategic vision, builds trust, and inspires employees. Culture lays out the values, norms, and behavioral expectations, creating a favorable environment through unwritten standards which reinforce conduct, beyond policies and rules that supervisors and managers enforce. HR departments are the primary stakeholders in creating the structure for a supportive organizational culture that allows employees to thrive.
Employee engagement
As the baby boomer generation retires, employers across a number of industries are facing increasing difficulty in hiring and retaining qualified personnel. Businesses often spend between $10-25,000 to recruit and train a new hire and it could easily be 12 months before they are ready to function solo. Thus, retention is critical, and engagement is seen as a solution. In fact, recent studies reveal that HR professionals consider employee engagement to be their most pressing challenge. Engaged employees not only stay, but they also perform at a higher level, influence others to perform at a higher level, and achieve superior results.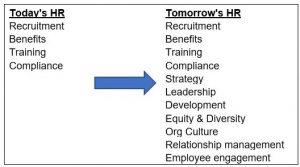 HR is looking for leaders of tomorrow, to help develop more leaders. Do you have what it takes to be a future leader and mentor others?
HR needs culturally influential employees who share this vision and are highly adaptable. Are you showing yourself to be highly skilled and versatile?
HR seeks those who are engaged and who can foster engagement. Do you have the ability to inspire others and achieve results?
Ready yourself for tomorrow's human resource demands!
Lori Okami is a GovLoop Featured Contributor. She has over nine years of experience in local and state government in Human Resources, grants management, and as an educator, as well as over twenty years in the private sector. Lori has written over 400 health and fitness blogs for Hawaii's premiere online news publication. Lori's expertise is in organization alignment, change management, and customer relationship management (CRM). You can read her posts here.