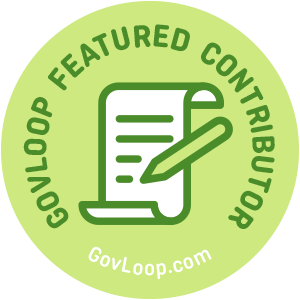 Going to work each day shouldn't give you the blues. It should feel like a rewarding endeavor where at times — or at least most times we feel validated.
What is validation? It's getting feedback from others — particularly our superiors — that shows, "They hear me, and they see me. You think of me, and you thank me. You acknowledge my accomplishments and appreciate my efforts."
Validation is not only acknowledgment of our feelings but an understanding that allows us to feel heard and valued.
But validation is also an important element of work satisfaction and motivation at work. A report by Gallup disclosed that the average work week for full-time employees in the United States rose to 46.7 hours. This adds up to nearly a full extra day of work and 34% of Americans admit to working additional hours on the weekends. Therefore, our well-being is more than just happiness and pleasure. Working excessive hours requires validation. Thus validation is a thing that matters in the workplace.
As per Maslow's hierarchy of needs (a psychology theory), esteem and love/belonging are an essential component of human motivation.
Why Validation Matters
Lizzo, whom I have never heard until a day ago is a popular singer. She said the following at the recent Video Music Awards: "…So I want to take this opportunity right now to just feel good as hell…because you deserve to feel good as hell. We deserve to feel good as hell!" Lizzo, despite not falling in the normal realm of performers, believed that her work was finally validated.
Recently, I, like many Americans placed my saliva in a tube and shipped it off to be analyzed. Soon after, I was informed that I was not who I thought I was genetically. Naturally, I went on a quest for validation. It mattered to me to know and meet the people that were linked to my DNA. I contacted my DNA matches. My family validated that I was one of them and welcomed me into the fold.
On Oprah's final episode of her TV show, she emphasized the importance of validation: According to Oprah, "I've talked to nearly 30,000 people on this show," she said, "and all 30,000 had one thing in common. They all wanted validation."
Validation May Be An Internal Victory
Values are aligned with the organization
Gives us a moment to reflect on who we are
Inner strength
Stronger relationships
Psychological well being
Excited for the FB likes
 Validation is Intangible
Not everything related to workplace validation is as tangible as a promotion, benefits, and employee engagement fairs.
Managers should be aware of employees' strengths and potential for growth
Managers should openly acknowledge employees' contributions to the workplace
Every one of us may feel insecure at work sometimes. When our values and beliefs align with the values of our organization, going to work each day should feel like a rewarding and enriching experience. But what if we don't feel validated? How do we overcome those invalidations without affecting our work or our professional relationships?
 Call to action: Have you thought about ways to validate yourself?
June Cox is a GovLoop Featured Contributor. She is a Human Resource Specialist, Human Resource Development (HRD) with a federal agency. She has a masters degree in education and provides employee training and development to federal employees. June is a certified workforce development professional and a member of the National Association of Workforce Development (NAWDP). She has trained and developed hundreds of employees. She values investing in others. You can read her posts here.