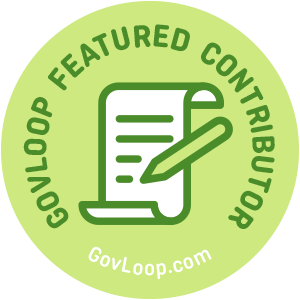 At least once in a lifetime, or more times than we would like, everyone gets the blues. It's as if an inside hurricane is passing through us or over us. The blues is rain and wind taking control of our being. It can visit any one of us, at any time.
Feeling sadness or loneliness in the workplace is not uncommon. There are times we go through a difficult work-life experience. There are struggles in the work-life that can become emotional barriers – things that hold us trapped and keep us from wholly doing the great job we know we can do.
This can be difficult. How can you begin to move past it?
Rooted in Experience
Most employees begin a new position motivated. Someone hired them because they believed they were the best individual to carry out such responsibilities and tasks.
But during a period in my career, I followed the guidelines, did what was asked of me and help others elevate in their career. However, I began to see several co-workers (with less experience, with very little contribution to the organization and fewer skills) surpass me in the organization.
I got the blues!
Just Enough
Having the blues like I did at that point may lead to doing just enough. Certainly, we have seen those employees who do "just enough."
Rather than trying to do their very best, they do the bare minimum (i.e., just enough to get by and still get paid). A recent article in GovLoop describes a characteristic of these employees. Regardless, as employees in the workforce; we must still be able to function in our positions. After all, we are getting paid!
Function
Despite the blues, most of the time, we can continue to function and avoid falling into the "just enough" trap. We must know that in time we can and will bounce back.
Bounce back by choosing to do some of the below:
Avoid negativity. In fact, run from it
Seek co-workers with positive influences
Meditate (a technique for reducing mental stress.  Practice meditation twice daily for 20 minutes. The technique allows the mind to experience finer levels of the thinking process and to achieve a state of deep restful alertness.
Do something nice for a co-worker (A friend once told me that your gift gives you audience)
Go on a retreat
According to another GovLoop featured contributor, join a professional association
Call a friend (the type of friend that you know you can call at 2 am)
Take a cruise
Reflect and take charge
Create that action plan to wash away the blues
Talk to a professional (see below)
Psychology Today here offers some strategies in coping with the blues
No one tip or combination will work for all of us. But we don't have to be stuck! You can overcome the blues or beat depression. According to John Maxwell, an internationally acclaimed leadership expert; "The stuff on the outside doesn't matter much if our stuff on the inside isn't where it should be."
What if your feelings continue and interfere with your work? You are never alone. If you or someone you know is in a crisis, please call the National Suicide Prevention Lifeline at 1-800-273-TALK (8255) or contact the Crisis Text Line by texting TALK to 741741.
Disclosure: The writer is not a Mental Health Professional (MHP)
June Cox is a GovLoop Featured Contributor. She is a Human Resource Specialist, Human Resource Development (HRD) with a federal agency. She has a masters degree in education and provides employee training and development to federal employees. June is a certified workforce development professional and a member of the National Association of Workforce Development (NAWDP). She has trained and developed hundreds of employees. She values investing in others. You can read her posts here.