This service (311) will allow us to offer residents an innovative way to get the services they need. This also helps us make the most effective and efficient use of 311 resources. – Mayor Tim Keller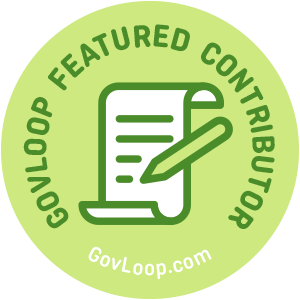 I live in Charlotte, NC, but I am originally from Albuquerque, NM. This past weekend I randomly stumbled across some NM Hatch green chile. This serendipitous discovery made this girl very happy!
I understand my excitement may seem odd. But, in NM chile is a way of life. Just a little background: August through September is chile roasting season. It is a special time of the year where throughout Albuquerque, chile roasting stations pop up everywhere. And advance warning, if you ever visit the sunny "Land of Enchantment", be prepared — we put chile in everything!
This spicy discovery reminds me that the city of Albuquerque is hot! Not just with food or temperatures, but the city is on fire with government technology innovation. As a matter of fact, Albuquerque is one of the earlier 311 adopters.
Evolution of ABQ311
In 2005, Michael Padilla, now a NM State Senator, led the ABQ 311 implementation with the intention to offer the community easier access while improving the customer experience. Many years later ABQ311 is no longer a single channel call center. They receive nearly 2 million calls a year, and 14 million website hits for self-service inquiries while servicing a population of nearly 600,000.
In my blog, The Evolution of 311 and Government Customer Service, I explain that next-gen 311 systems are full-scale civic hubs offering a variety of access points. This is true for Albuquerque as their 311 system goes beyond traditional phone calls with online, mobile app and Alexa options. Did you know in 2018, Albuquerque became the first city to integrate Amazon Alexa with its 311 contact center?
Alexa 311 is part of the city's omnichannel strategy to move calls from the call center and to offer more options for users and to provide services outside of the traditional hours of operation. The community can conveniently report issues, ask questions, stay informed and keep up to date on what's happening in their neighborhoods.
In May 2019, Forbes Magazine's article "In A World Of Voice-Activated, 'Pageless' Services, Your 20-Year-Old Apps Can't Keep Up" highlights Albuquerque's accomplishments.
The City of Albuquerque has taken this to heart. For the last year residents have been able to contact the city's 311 system using their Alexa-enabled device to report abandoned vehicles, graffiti, missed trash pickup, or a range of other non-emergency issues, as well as get answers to frequently asked questions.
Impressively, in 2017 Albuquerque was acknowledged as the second most digital city by the Center of Digital Government. Likewise in 2018, The Center for Digital Government gave Albuquerque the Government Experience Innovation Award for their implementation for Amazon Alexa.
Earlier this year, the city of Albuquerque won the prestigious national innovation Markie Award for becoming the first city in the country to use Amazon Alexa to expand access to its 311 system. Uniquely, the Markie Award for "Thinker Award for Best Innovation in customer experience (CX) for Service" acknowledges Albuquerque as the only public agency in the nation in this category.
Coupled with Oracle Service Cloud the city of Albuquerque successfully provides the community with this new service channel. To see how it actually works and to hear city management explain why the customer experience must be top-notch watch this video.
Not surprisingly, the city of Albuquerque is on the horizon for another award. To be exact, the city's CIO Brian Osterloh clearly illustrates why ABQ is worthy for the Constellation Research Award. Here is the process, you must go online to vote on this site. Yes, I am shamelessly giving my hometown a plug! I hope the evidence in my blog invigorates you to take the time to vote for this city's amazing digital transformation.
Janice Quintana is a GovLoop Featured Contributor. A government nerd, customer service practitioner and 311 pioneer, she has worked in local government as the Director of 311 in three different municipalities. She is fascinated with innovation, technology, data, service delivery and community engagement. When Janice is not following local government rock stars or trends she enjoys her status as a tennis enthusiast and travels the globe to watch a good match. She currently lives in Charlotte, NC with her two chihuahuas. You can read her posts here.