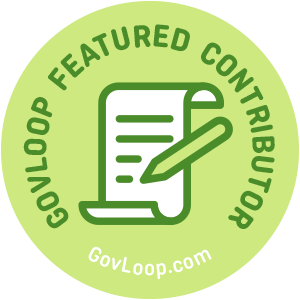 COVID-19 is making history today in how the average working employee performs their job. Change is happening all over the world in how we work, live, and connect. For the first time in my life, I am currently working from home, like so many others are. It is too soon to know if it is ideal or not, but I would like to share some insightful things I have noticed in my job and abroad.
Social distancing
People are choosing fresh air. I have an hour commute to work, so I get to see a wide range of things. I have noticed more people are outside, walking, jogging, riding bikes, walking dogs, and families together. I could contribute more people outside due to the springtime warmth. However, it could be that more people are home from work due to COVID-19 pandemic and the necessary precautions of social distancing.
Panic and stress
During my weekend grocery shopping, I noticed a hushed silence at the market. People are a little panic-driven when there is no milk, eggs, meat, or paper items to readily buy. Stress sets in when they don't know when another supply will be delivered to the market. Panic set in when they are unable to buy groceries because they are out of work. All the while standing at least six feet away from each other in the check-out line in fear of catching COVID-19.
The cashiers are the most exposed and vulnerable than anyone I know, yet they are essential during this emergency situation. I truly hope their employers and their customers (me included) thank them, appreciate them, and tell them how important their service is. Without them and their service, this pandemic will be a bigger problem than it already is.
Work from home
I am very fortunate to have a job in which I am able to work from home and have the necessary tools to do so. My office is making historical changes in how it performs its daily business. Government is usually a slow-moving boulder, but when emergencies arise like this, we rise up and meet the challenge head-on.
New technology
New procedures, new technology, and rapid changes all around are easier to handle with good leadership. I am fortunate to have a good leadership team who has been devoted to making all of the necessary changes as smooth as possible. They have been transparent, forthcoming, and supportive with any new material that is needed for each employee. It is understood while we are still doing our jobs (in home or in the office) that our and our family's health is the greatest concern.
Does it work?
The technology has been available, but underutilized for one reason or another. Now we dive in headfirst. It's not just the government having to understand new technology and procedures, but also the public. Now we can see what we can really do, if it works, or if it is better than the way we have been doing it. I am not a magician and able to tell the future, but I know some things will never be the same again. We are making history.
This too shall pass
While the modern-day world, that I live in, has not experienced anything like this before; I believe family, neighbors, communities, states, and countries are pulling together and staying strong in these trying times. "This too, shall pass. When things are bad, remember: It won't always be this way. Take one day at a time. When things are good, remember: It won't always be this way. Enjoy every great moment."
Stay healthy!
Angela Sheppard is a GovLoop Featured Contributor. She started working with the State Attorney's Office 23 years ago. She first started as the receptionist and then progressed to the Diversion Program Director. While in her current position, she has shown initiative in community outreach activities, advocacy in prevention, and revitalizing programs. While working with the State, she has earned her Public Administration Master Degree, Certification as a Certified Florida Family Mediator, and a Graduate Certificate for Human Resource Policy Management. Angela spends her spare time volunteering as Board Chair with AMIKids, a non-profit school. She enjoys enrichment programs such as GovLoop.com and other educational media