Welcome to the latest installment of my series on creating an intentional career!
The last few weeks, we started part one of something I think is so critical to creating an intentional career: discovering your core values and creating a list of five core values. And after that, we took an oft-ignored step in creating a career, because it sometimes seems too fanciful: learning how to dream as it relates to our career.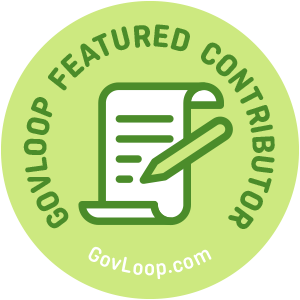 Today, we're going to get tactical about a tool we all need when it comes to creating an intentional career: setting a vision.
To do this, it's a great idea to review your journal or workbook from the previous several weeks first. Especially go back to your core feelings; reflect on your chosen core values, and look at your drawing of your future self. Take a look at the dreams and the "I would like tos…" you wrote out. There's no serious goal or assignment here, but it will benefit you to spend 10-30 minutes reviewing all of your materials, insights, writing and images from the past weeks before you get started on this week's assignment.
OK. Now crack your knuckles, fire up your computer, and get ready to work, because we are going to get started this week on drafting a vision statement of where we want to be in 1-3 years from now in our career.
Why write a vision statement? And what is it?
A vision statement, to me, is simply a guiding light of who I am, why I am, and how I am, at a defined point in the future. It allows me to cast vision and dreams about a future version of myself that is doing all of the things I merely think about today, but know are within my capabilities.
A vision statement is important to have an intentional career because it is a declaration you are making that you get to create your career instead of reacting passively to events and circumstances that come your way. (Remember back when I wrote about an intentional vs. an organic career?)
By writing a vision statement, even if it feels scary, cringe-y, or intimidating, you are actually making a pretty darn bold declaration: You HAVE a vision for your career, and you are taking the steps to commit to it by writing it down.
If you're anything like me, for a long time I didn't have a vision for my life other than stuff like "Uh… graduate college. Get a job, probably? Jeez, I hope. And I also commit to watching every single episode of "Lost" every Tuesday night." (Or whenever it was that that show came out. Remember appointment viewing TV?)
Of course, there is nothing wrong with those things, or NOT having a vision, if you feel comfortable living in the moment and seeing what comes your way.
But y'all are here reading about how to create an intentional career. That requires casting a vision. So how do you do it?
This process, I find, is pretty personal. I don't have a step-by-step guide to it because I want you to draw on what you've learned in the past several weeks about yourself and put it to use. (Remember, part of intentional career creation is trusting yourself to be the one who's decided if you are doing it 'right.') Try it on. The first draft doesn't have to be the final draft.
I will recommend a few things to include. In three to five years from now…
Where are you living? Both location, and the kind of office/work
What are you doing day-to-day?
Who are you spending your days with?
What do you spend your work hours doing?
How are you making an impact on the world?
How do you feel when you wake up?
What skills are you using and learning?
What salary are you making?
Try at first one paragraph; see if you can eventually expand it to two to five.
If you find yourself stuck or avoiding this exercise, that's totally normal. That's how resistance to a practice like this shows up; that's a resistance to a "What if I get it wrong" or "Who am I to say…" sort of thinking. It's resistance to putting down goals on paper because then you might have to face or hold yourself accountable to some scary things. That is totally fine. Be gentle with yourself.
If you're finding this exercise daunting instead of inspiring, try this: Set a timer for 10 minutes and free write in your journal a very early draft of this vision statement, that starts with, "In 1-3 years in my career, I am…" and see where that takes you. A few days later, perhaps revisit and expand and polish it. It's OK to build a vision statement brick-by-brick; you don't have to nail it in the first try. In fact, you will probably continue to revisit and tweak it as the months and years go by.
And that's it for this week! Have fun with this assignment; much of it is meant to tap into that big, dreaming muscle we worked on last week.
As usual, let me know how it goes in the comments! I love hearing from you all.
See you next week, when we'll be tuning into the work of setting aligned, intentional goals about your career.
Catherine Andrews is an author, teacher, coach and expert in intentional living who works with clients to mindfully and authentically design a life that reflects all of their potential, dreams, desires and capabilities. She is the author and host of The Sunday Soother, a newsletter, podcast and community dedicated to authentic living and compassionate personal growth. She lives in Washington, D.C., and holds a bachelor's in English Literature from the University of Virginia and a Masters in Journalism from Northwestern University. Before becoming a teacher and coach, she spent nearly 20 years in communications and journalism, and she still believes the stories we tell about ourselves and others are our greatest assets. You can find her on Instagram here.