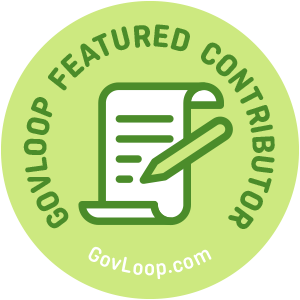 Stay-at-home orders intended for a few weeks have turned into the norm for the unforeseeable future. Personal lives and careers are upended. But, one of the best ways to get focused during a crisis is to help others. So, let's look at how virtual volunteering can make a difference.
Volunteering Benefits the Employed
Volunteering makes a difference for the employed. Select an engaging outlet outside of work to help deal with today's pressures. Volunteering can also help you explore a potential career transition. Build a skill set and experience a different work culture virtually.
In addition, a rewarding volunteer experience can be parlayed into a side business or a retirement job. I started writing resumes years ago by volunteering as a resume writer at local charities. It is now my passion that I can do virtually!
Volunteering Benefits the Job Seekers
Volunteering makes a difference for the job seeker. It expands social connections and networking opportunities even when done virtually. As a job search trainer and career coach, I encourage volunteering as a way to update and obtain skills. Virtual volunteering helps keep resumes current and eliminates work history gaps. Ensure your resume contains relevant keywords for potential employers by illustrating how you use in-demand skills as a virtual volunteer. In addition, approach nonprofits to suggest ways they can use your advanced skills virtually to make a difference for their clients.
Volunteering Works
Volunteering makes a difference because it works. I was selected for an interview at an agency years ago because of it. My instruction at a faith-based community computer lab indicated I could do more with less. Another colleague obtained a senior training job with local government after volunteering at a professional association. And, a former client translated her volunteer experience to local advocacy jobs, a Congressional internship and eventually a dream job in management consulting. Teaching, setting up virtual events, and advocating for important causes all can be done through virtual volunteering.
Ten Ways to Virtual Volunteer
Right now a lot of charities are in critical need of virtual volunteers. So, here are 10 ways to make a difference through virtual volunteering.
Check out how to volunteer virtually during coronavirus, and how to get involved with virtual volunteering.
Adelle J. Dantzler, M.S. Ed., has advanced from a GS-3 student worker to a GS-15 Human Resources Specialist in the federal government. She has used her master's experience in instructional design to create innovative, customized virtual and instructor-led courses and curriculums at the high potential, team leader, GS-15, and senior executive levels at four federal agencies. As a Federal Job Search Trainer/Career Coach, she has successfully coached hundreds on the job search and facilitated career management, leadership and team-building with her certifications as a MBTI® & FIRO-B® Practitioner, Crucial Conversations and InsideOut Coaching Presenter, and EQ-i2.0 and CCL 360 coach.