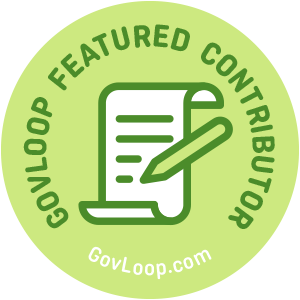 The realm of Diversity, Equity and Inclusion (and Belonging and Accessibility and everything in between) is everywhere, and yet can still be so difficult to discuss. It can cause rifts in friendships, quick judgements and heel-digging. But we know that it's an important thing to discuss, learn and grow to become more understanding and respectful to our peers.
As a trainer in DEI, I'd like to spend a few articles sharing some techniques and practices that have helped shift my perspective when it comes to not only training in DEI, but having a genuine discussion with someone about it. Today's topic is the Pile On Principle.
What Is the Pile On Principle?
Think about the following scenario: You wake up one morning feeling a bit off. After you get dressed, you spill some coffee down the front of your shirt and need to change. You make it out the door with just enough time to get to work on time. You have a staff meeting and one of your coworkers makes an off-handed comment that rubs you the wrong way. When you take lunch, you find the rice in your burrito bowl from Chipotle is undercooked. Once you finally get home or log off for the day, your partner comes home. You get up to greet them and they accidentally step on your foot while giving you a hug. You push them away and lash out at them. Now, was it because they stepped on your foot? Or was it because of everything else that came before it?
The Pile On Principle (commonly referred to as P.O.P.) was first coined by Dr. Maura Cullen in her book "35 Dumb Things Well-Intended People Say: Surprising Things We Say That Widen the Diversity Gap." The main idea behind P.O.P. is that oftentimes small things may not seem like a big deal. But after we've dealt with seemingly countless little things, we simply can't take it anymore. It's exhausting and belittling to have to deal with yet another miniature crisis. So let's put the DEI spin on it.
P.O.P. in the DEI Space
A Hispanic woman is getting ready for work and needs to take the train. She gets a handful of dirty looks on the train, but nothing more than that. When she goes to get her morning coffee, someone asks her where she's from (you know… where she's really from). At work, she receives a call from a male client who calls her sweetheart. She is left out of meetings and talked over. On the way home, she stops by the store. The store clerk immediately lets her know they don't take food stamps. How would you feel? Has this happened to you?
These types of microaggressions are often the root contributor to the P.O.P. The first microaggression may not bother someone, but eventually it can cause one to question why it's happening. It can often chip away at one's confidence, patience and attitude. The above scenario just happened over the course of one day. What would it feel like if you were dealing with this every single day?
Using the P.O.P. in DEI Discussions
P.O.P. can be a useful tool in keeping ourselves in check when it comes to "breaking down" in general. My partner didn't mean to step on my foot. It's not their fault that I spilled coffee on myself this morning, or that my coworker made that off-handed comment. So why should this person be the brunt of my anger and frustration?
Yet that happens all of the time when we're having DEI discussions. You may be in a boat where you are exhausted from answering the same questions or comments. (Please don't touch my hair!) Or you may have experienced it from the other side. Perhaps you were chatting with a friend and you said something that you thought was purely innocent and they angrily berated you for it.
So what can we do about this? It can be a lot harder to undo all of the little microaggressions that pile up on someone. So as you enter discussions about DEI or accidentally stumble upon them, use P.O.P. to keep yourself in check. Coming from a place of understanding can help keep the conversation productive and more palatable. Remember that this person has probably not had this conversation before, and you very well may be the straw that breaks the camel's back.
Asking clarifying questions and telling the person, "I'm sorry that this has happened to you so many times. It must be very frustrating" validates their feelings. It shows that you have the best intentions of learning and helping them feel heard. Now, it can be tempting to justify why you did what you did. "Oh I didn't mean anything by it. I tell that joke all of the time." However, this can often cause more of a rift. Chances are they've heard those comments too, and are sick of them.
The Pile On Principle is not a one-size-fits-all approach to discussing DEI issues. However, it can be one tool to help us step into the other person's shoes. We've all been affected by P.O.P. whether it is in the DEI space or not. We all understand how it feels. So remember that feeling next time someone reminds you to use their preferred pronouns, or you say, "But you don't look disabled."
Myranda Whitesides is a Performance Support Specialist for the Interior Business Center, the Department of Interior's Shared Services Center. She conducts personnel and payroll systems training for over 50 federal agencies, as well as providing training in Diversity and Inclusion for her peers. Myranda also serves as the Education Co-Director for the Mile High Society for Human Resources Management (SHRM), coordinating Educational content for Human Resources professionals in the Denver Metro area. Myranda also enjoys singing, camping, and exploring local breweries and restaurants with her husband, Daniel.
Interested in becoming a Featured Contributor? Email topics you're interested in covering for GovLoop to [email protected].