With my tongue in my cheek, I always like to say that I am a "recovering academic."
I say that when I describe to people how I use my academic background to apply urban analytics, frequently used in academia, as a mechanism to solve complex city challenges.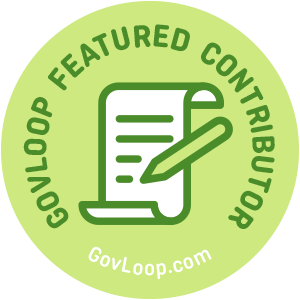 Urban analytics is a new up-and-coming discipline that is being studied primarily in academia. In Alex Singleton's book aptly titled, "Urban Analytics," he states that "urban analytics is the multi-disciplinary area of research concerned with using new and emerging forms of data, alongside computational and statistical techniques to study cities."
From the University of Washington's Urban (UW program) on the west coast, all the way to NYU's Center for Urban Progress in NYC, and the University of Chicago's Computational Analysis and Public Policy program in the Midwest, urban analytics is becoming a pivotal and influential area of research in academia.
I used to be a computer scientist and research faculty at the Johns Hopkins University Applied Physics Laboratory before I moved on to high-level technology leadership roles both in the Obama Administration and, most recently, the de Blasio Administration in my hometown of New York City. Currently, as the Head of Urban Analytics at Esri, I would like to think that I am using all of the best things of academic research and applying them in real-world settings with a high level of practicality and with an eye on solving complex issues in urban environments.
From this perspective, urban analytics is the application of processes and strategies for using location intelligence in the context of cities and urban environments such that citizens and government officials can make informed choices to reach their desired outcomes.
Urban analytics applied to urban challenges should:
Facilitate efficient execution of a city's day-to-day business
Drive quantitative analysis of city operations
Identify ways to use emerging urban datasets in order to construct the city's
 "Digital Twin"
Promote the use transparency during the use data and algorithms built to have an impact on people's daily lives
The core transformation of urban analytics from the academic setting to the city operations environment is that we move from focusing on new data streams and research to applying methodologies, best practices and techniques to current and new data to solve operational problems. As shown in the figure below, data is but one part of the urban analytics ecosystem.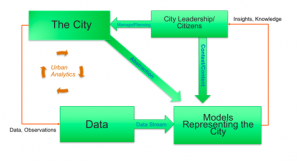 In essence, we take the great research that is being done with identifying emerging data sets and research of computational  techniques in academia and identify mechanisms for applying them in urban settings. This makes the work successful in driving policy and enhancing the quality of life of the people that live, work and play in these urban settings.
Academia plays a key and extremely pivotal role in pushing the state of the art in urban analytics. But the goal of urban analytics is to help make cities safer, smarter, cleaner, healthier, equitable, sustainable and economically vibrant for all of us who live, work, play, learn and strive in them. I am looking forward to sharing with you, through my time as a GovLoop Featured Contributor, how urban analytics is the key capability that cities bring to bear to help solve complex issues.
Amen Ra Mashariki is part of the GovLoop Featured Contributor program, where we feature articles by government voices from all across the country (and world!). To see more Featured Contributor posts, click here.