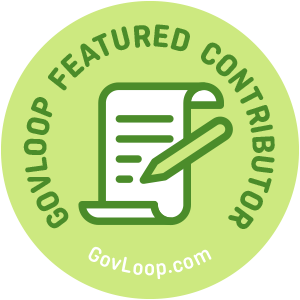 Social media managers and strategists are on the rise in government. According to this article from Governing, social media "is being used in increasingly powerful ways to enhance communications in hundreds of communities, helping to create trust, facilitate transparency, address residents' concerns and solve problems."
As the article notes, prior to the COVID-19 pandemic, governments were engaging with residents via different social channels to amplify emergency messages, create awareness around campaigns, and to gather public input. In Snohomish County, Washington, for example, officials used Facebook to connect residents to resources after a deadly mudslide. Minneapolis used TikTok to raise awareness about the 2020 Census. Maryland used Instagram Stories to solicit feedback from teens on school safety materials. COVID-19, of course, accelerated the urgency around using digital channels to ensure business continuity, share reliable information and gather data.
Reaching Gen Z
This increased use of social channels is good news. Gov Loop's recent blog, Gen Z and Government: New Insight, highlighted new research indicating 61% of Gen Z trust social media more than government. Gen Z, as the article noted, is driving trends from the youngest to the oldest community members. When it comes to engaging the public, adapting to Gen Z and its preferred channels is essential to bringing along the other generations as well.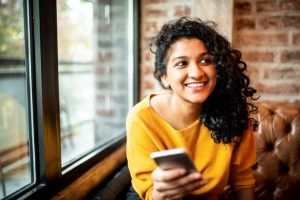 Governments have much to gain in using real-time digital channels, in that social media users receive government information with higher frequency. Recent generational research shows that more than half of Millennials and Gen Z prefer to find government information via social media. Rather than relying on a monthly mailer from an elected official or local jurisdiction, social media users consume information daily. This gives government agencies at every level a unique opportunity to increase their reach.
Leveraging Citizen Engagement
The opportunity is timely, in that our current circumstances still require pushing information out and gathering it around COVID-19. Beyond that, however, how can governments best use these channels?
"Even with all its nuances and intricacies, social media fundamentally facilitates government transparency," noted Governing. "Long gone are the days when digital communication amounted to no more than public-notice bulletin boards. Agencies can showcase what makes government tick — humans! And it's in these stories and shared experiences that we all learn about the passion and persistence that comes with connecting communities. Social media shows us all that we are better together."
All government communicators have compelling stories to tell. Many of these stories are already online in agencies' open data and citizen engagement dashboards. These dashboards serve up key insights from a government's collective data, including narratives that contextualize that data. Memphis, Tennessee, and New York City, for example, offer compelling data hubs with storytelling narratives and information around that which directly affects residents' lives.
There's no reason those key insights need to sit on dashboards, as interactive as they are. The information already at hand is also ripe for sharing via social channels. From detailed financial expenditure data to outcomes associated with key performance indicators to transportation data and capital project successes, open data dashboards are a treasure trove of government stories. Using every channel available to disseminate these stories and the accompanying insight can boost public (and elected official) education and bolster buy-in for government policies and programs.
Data's Reach and Value

Using channels such as Facebook, Twitter, LinkedIn, Snapchat, Instagram, Reddit, YouTube, Quora, and more, government social media strategists can push out agency data graphics, links to customized dashboards, key points around a data set, project status updates, imagery, quotes, and more. Filtered links can be used to target unique groups with specific interests. Videos that tell a story or announce the availability of an agency's data can drive new traffic to a site.
Government at all levels is masterful at gathering and creating information. From open data that can be analyzed for innovation to posting job announcements; from notifying residents of available services to communicating public safety alerts; from explaining capital projects to educating the public on budget processes, there is tremendous variety to government data and information. That data's value extends along with its reach. This makes the use of social channels as valuable to government organizations as the data itself.
Meredith Trimble is a former municipal official and Town Council Acting Chair, who focused on strategic planning, annual budgeting and bonded infrastructure projects. Her government experience also includes posts in both federal and state-level executive branch agencies: Associate Editor of the U.S. Federal Election Commission's FEC Record; and Director of Education for the Connecticut Office of State Ethics. In her current role as a Senior Content Specialist with Tyler Technologies, Inc., she writes content to help empower those who serve the public. Her current focus is to help facilitate data-enabled organizations as well as to create connections between governments and those they serve.