Federal employees have access to a great but underutilized tool for career growth: temporary detail assignments. A detail assignment has different names and slightly different rules in each federal agency, but the concept is ultimately the same: time away from their current position to pursue temporary work elsewhere.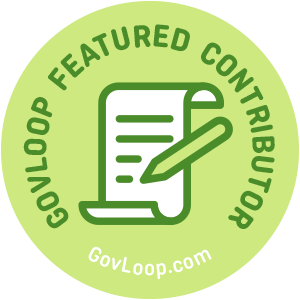 I have worked in offices that have embraced the use of detail assignments. We made it a part of our human capital development plan and used it to support our operations at all levels. While I wish we could say it was part of some grand strategy, it was a knee-jerk response to sequestration, hiring freezes and continuing resolutions. Nonetheless, it impacted operations and career development in positive ways.
Why Temporary Detail Assignments are Great for Employees
Explore the unknown. Use a detail as a low-risk way to orient your career and update your roadmap. Many of us have considered applying for a particular position, only to be frightened by the unknown. A detail assignment is a good way to test whether that position is right for you without the fear of losing your current job.
Learn multiple work styles and languages. As I wrote in a previous GovLoop article, learning multiple work languages can help you in your career by exposing you to different points of view and helping you build coalitions. As an example, if you're a IT project manager and want to learn more about the budget process, consider a detail to the CFO's office. Both offices can benefit from each other's experiences.
Practice new and existing skills in a new environment. Want to learn new skills but can't try it out in your current position? Flex those new skill muscles in a detail assignment. For example, if you recently earned a project management certification but can't apply the knowledge effectively in your current position, then a detail may be right for you.
What about Managers? Yes, Managers Can Benefit, Too!
Detail assignments are not a one-way benefit for employees only. Managers stand to gain a lot by letting employees go on a detail assignment and hiring new team members on detail.
Add low-risk talent pool. Detail assignments are a great and low-risk way to gain talent from the organization without additional hiring authorities. Know someone in the organization that would be a perfect fit for your project? "Hire" them on a detail! That person didn't work out as well as you thought? No worries, since you can part ways amicably. Weave new detailees into your HR plans and use them to complement your permanent staff.
Inject fresh ideas and perspectives into your teams. Whether by design or not, some offices only recruit from the same talent pool, essentially creating an echo chamber. Few new ideas are circulated, and therefore, the status quo remains intact. Pulling talent from other offices or other agencies will bring fresh ideas and perspectives to some of your existing challenges.
Embrace any hardships as a learning experience. Losing your all-star and gaining a brand new person in their place doesn't seem like a fair trade, but that's the wrong way to look at it. Whether you're gaining someone or losing your go-to employee for a few months, the questions are the same: Do you have a plan in place to handle team turnover? Are your standard operating procedures up to date? Will other team members step up and adapt? Use this change in your staff as an opportunity to improve your succession plans and take the team to the next level.
A Win/Win for Employees and Managers
Employees and managers both benefit from temporary detail assignments in these chaotic times of continuing resolutions and hiring freezes. While it will require some extra effort on everyone's part, details are a rewarding experience that can boost an employee's career and help managers achieve their agency's goals.
Have you been on or hired someone for a detail assignment? Share your experiences and tips below!
Fredy Diaz  is part of the GovLoop Featured Contributor program, where we feature articles by government voices from all across the country (and world!). To see more Featured Contributor posts, click here.