Remote and hybrid work are here to stay for most government agencies. Today, most teams have the technology they need to do their jobs from anywhere. But what they may be missing is direction on how to use those tools and their time to meet manager and organization expectations.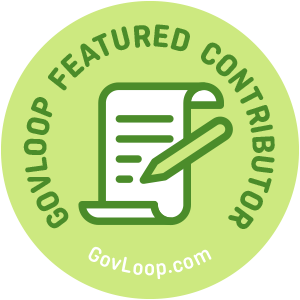 This shift in place of work requires a shift in how we manage teams. To help employees remain productive and enjoy the flexibility that comes with working from home, managers (no matter where they personally are working) have to take a new look at how they interact with and measure the performance of their staff.
Set clear expectations and boundaries. Every team member should be told explicitly what is expected of them regarding working hours and availability. Expectations could include being reachable between 9:00 a.m. and 5:00 p.m. on workdays, turning in assignments by specific deadlines, and clocking X hours of work per day. These expectations also should include when employees are not expected to be working. If you as a manager get your best work done in the evenings, make sure your team knows that if you email them at 8:00 p.m. you don't expect an immediate response — a response during their typical working hours is perfectly fine.
Clarify preferred communication channels. We have a host of communication and collaboration tools at our fingertips, but that does not mean communicating gets easier. In fact, sometimes the many options make it harder. Tell your teams the best way to reach you — text with a question that needs immediate attention, email all documents that need review, use Slack for quick requests that are not time sensitive, etc.
Focus on outputs not activity. Without being able to walk by someone's desk, there is no way to see how much time they are spending on a specific project or work in general. If you can't see it, you can't measure it. Instead, employees should be measured against their ability to deliver work that meets defined quality standards by a deadline. Whether that took them two weeks or two hours to do is irrelevant; instead, focus on the work that got done and met the end goal, such as client satisfaction or number of units produced.
Overcommunicate. With remote teams, it is better to err on the side of overcommunication. This shows that effort is being made and that there is a desire to make sure everyone is in the loop. It is always easier to scale back than to ramp up. Remote managers may start with daily check-ins with teams or individuals, but as time goes on scale down to weekly sessions once a pattern of work settles in. Managers can use technology to mimic the drop-in culture of the office — always on-chat rooms or virtual office hours can feel like knocking on the boss's door.
Get in touch with your EI. Emotional Intelligence (EI) is the ability to understand how emotions drive behavior and impact those around us and may be even more important for remote managers trying to institute the communications and processes mentioned above. Simple actions like rotating a meeting time for a bi-coastal team means that West Coast employees do not always have to get online at 6:00 a.m. or East Coast workers have to log on at dinner. Realizing the importance of this small change requires empathy and self-awareness.
With all of these processes and expectations in place, today's managers need to see themselves as enablers, not enforcers. This means trusting employees to do their work and creating a relationship and culture where they can ask for help when they need it, rather than hiding potential failures . With subtle shifts in how we talk with and measure employees, remote managers can create teams that are just as connected and productive (maybe even more so) as the in-office teams of the not-so-distant past.
---
As the founder of GovEvents and GovWhitePapers, Kerry is on a mission to help businesses interact with, evolve, and serve the government. With 25+ years of experience in the information technology and government industries, Kerry drives the overall strategy and oversees operations for both companies. She has also served in executive marketing roles at a number of government IT providers.