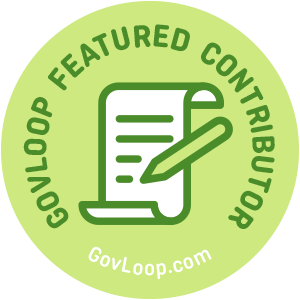 If you live in the United States or Canada, you probably heard the initial warning issued by the Center for Disease Control (CDC) in late November not to eat any romaine lettuce because of e-coli risks. This was a startling situation because the warning issued was so broad in nature. According to a CDC statement when the initial warning was announced: "At this time, no common grower, supplier, distributor, or brand of romaine lettuce has been identified." That is the crux of the issue – Not having end-to-end traceability and accountability of each food item from grower to supplier to consumer.
This is where blockchain comes into play. Blockchain is an open, distributed ledger that can record transactions between two parties efficiently and in a verifiable and permanent way1. Blockchain increases transparency and reduces the risk of fraud because all parties can view or verify the transactions/changes being made.
The supply chain and logistics industry is one of the ideal use cases for blockchain technology. Globalization led to the ability to obtain food from anywhere in the world. However, maintaining proper traceability and safety along the way has also become even more complex. These challenges led the Dubai government to begin adopting blockchain for food safety.
Food safety is a great concern for every nation. Organizations like the Food and Drug Administration (FDA) and CDC work tirelessly to ensure the well-being of consumers in America. The challenge these government organizations are faced with now is quickly and accurately tracing a food item back to the source. The recent investigation to locate the source of e-coli in romaine lettuce show how long it can take with existing methodologies. Will more governments step in and create legislation to mandate retailers adopt new technology such as blockchain to reduce the spread of foodborne illnesses when an outbreak occurs? Some retailers such as Walmart are being more proactive. They announced that, by September 2019, all leafy green vegetable suppliers must have their data in Walmart's blockchain for greater traceability. The anticipated outcome will reduce the time needed to trace the source of food from seven days to a matter of seconds.
According to an IBM survey, governments worldwide are beginning to invest more in Blockchain technology:

While blockchain hype may be overblown at times and it surely will not solve every problem, it has the ability to be a core technology capability for government organizations to improve business processes. If trends continue, the gradual adoption of blockchain technologies will continue to rise in the coming years.
For more information about blockchain and how it works, check out the following resources:
GovLoop – Blockchain explainer video
Blockgeeks – What is Blockchain Technology
CIO.com – What is Blockchain and How Does it Work?
Harvard Business Review – The Truth About Blockchain
CNBC – Blockchain: What is it and How does it work?
Jason Yakencheck is part of the GovLoop Featured Contributor program, where we feature articles by government voices from all across the country (and world!). You can follow him on Twitter. To see more Featured Contributor posts, click here.