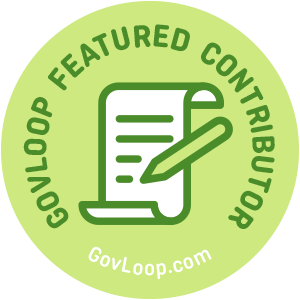 Last week I shared my thoughts about information silos and this week, in keeping with the general theme, I want to share a few things I've learned about building community at work.
When I began my career as a State of Nebraska employee I did so in an agency other than where I am now situated. It didn't take long after starting my new job for me to see the differences between working in the private sector, which I had for all of my career prior, and working in public service. One thing I noticed rather quickly that the two had in common was (and here's where it all ties together) information silos — and oh did I ever want to find a way to get beyond those barriers and do some community building.
I spent some time thinking the idea over, wondering, stirring, questioning. Finally, it came to me! Ah-ha! I had recently worked on a couple of project teams where we had morning stand-up meetings. You know the ones; where everyone gets an opportunity to sound off but it's supposed to be quick enough that you don't need to bother grabbing a chair or a conference table to get it done. I thought, what if I set a standing weekly appointment for building community within the agency? An informal learning opportunity with an open-door and open-agenda policy where we could just spend a few minutes getting to know about one another, sharing ideas, learning together.
I put the idea into action immediately and created a logo for my new group, and even found a creative acronym. I called it BREW (because, coffee, of course), which stands for Building Relationships and Exchanging Wisdom, and I set the first gathering (I refused to call it a meeting) for Thursday morning.
When Thursday came I was delighted that my gathering included about 30 individuals from across the agency, including several executive officers. This gathering continued every Thursday morning, for just 15 minutes, for nearly a year and a half.
You'd be surprised how many ideas can be generated and how many bonds can be formed over 15 minutes and a cup of coffee. I'm now in a different agency and very recently proposed the same idea for building this community.
I think we have a tendency to overthink or look for large solutions, but sometimes a small solution can have a large impact. If you have an idea that can foster community growth in your organization or agency I encourage you to step up and make that idea known. You never know what good could come from your little idea.
If you've been a part of an activity that has fostered community growth in your organization or agency please share in the comments.
Lisa Menke is a GovLoop Featured Contributor. She is a digital media developer who is passionate about the intersection where opportunities for professional growth and participatory culture meet. As a training specialist for the State of Nebraska, Lisa is currently responsible for the creation of digital media in support of agency training & development, and communications. Read her posts here.