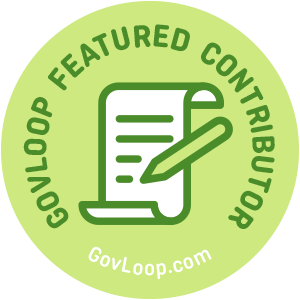 The workplace, as we currently know it, is nowhere near the same as it was five, ten or fifteen years ago. Employees' ideals, wants and desires have changed a lot. Technological advancements and a shift to remote work increased. With a workforce that is becoming more and more remote, some leaders question "How do I engage virtual employees?" Furthermore, some leaders question the efficiencies of a remote working environment.
First Teleworking Myth – Telework is new
Let's tackle the myth that teleworking and virtual workers is a relatively new phenomenon. According to authors Brie Weiler Reynolds and Adriane Bibby, America's shift towards using remote work locations or telework was a byproduct of the early Twentieth Century communication improvements (such as the telephone, the telegraph and widespread availability of electricity). In their article "The Complete History of Working from Home", Reynolds and Bibby link technological advances and the workforce needs impacted by World War II as the first serious movements toward teleworking.   Since then, many sectors of employment further developed the use of telework and the virtual workforce.
Second Teleworking Myth – Virtual employees are not as productive
Some leaders hold the belief that employees working virtually are less productive than traditional office employees. According to a study by the Society for Human Resource Management, "Teleworkers More Productive – Even When Sick", 77% of those surveyed employees believe that they are more productive when working virtually. This fact is further supported by Dynamic Signal's findings that highly engaged teams are 21 percent more productive than lesser engaged teams. In addition, 95 percent of employers surveyed indicated that the use of telework positively impacts the ability to retain talent.
Third Teleworking Myth – You can't engage virtual employees
Workforce experts indicated that telework success is really just a matter of better management. According to the Global Workplace Analytics report, employees within organizations that embrace the virtual working environment have 51 percent greater job satisfaction and a 44 percent more positive attitude at work.
Engaging your virtual workforce is a mixture of leveraging people-skills and technology. Initially, building strong workplace relationships with a virtual team can be challenging. Here are some tips to enhance your virtual employee engagement:
Leverage technology – Unlike face-to-face interactions, it can be more difficult to gather the feedback cues apparent through body language. Using video conferencing and webchats are great ways to dissuade any reservations with virtual interactions.
Create opportunities for conversations – You must be more aware of that fact that you need to actively reach out to virtual staff more frequently. The quality of conversations/interactions does not need to change because you are not collocated.
Model behaviors – Take the first steps to establish what the virtual communication level will be among employees. Not being collocated with employees is not an excuse for a lack of structure and operating guidelines within a team.
Host virtual events – Teambuilding exercises can be held in virtual environments. Leaders may have to be inventive to utilize exercises that rely more on verbal interaction, instead of old-fashioned methods. Try incorporating team members' values into the exercises to open the lines of understanding among the participants.
Be available – Being easily accessible to your team does not stop because they are not able to walk into your office. You can establish virtual "open-door" hours for employees through telephone calls, video-calls, instant messaging, etc.
The virtual working environment is no longer the future; it is the present. Leaders only need to tweak their communication techniques to continue leading in virtual environments. Resisting available technologies and remote working opportunities will jeopardize your ability to hire and retain top talent.
Andy Reitmeyer is a GovLoop Featured Contributor. He is the Associate Director for the Engagement and Retention office, Internal Revenue Service. He is responsible for leading engagement strategies for IRS. He has been part of the IRS Engagement and Retention office since its inception. Andy's tenure with IRS includes numerous domestic and international senior leadership roles. Andy earned a Bachelor of Arts degree in Political Science from Point Park University, a Juris Doctor from Taft University and a Certificate in Executive Leadership from Cornell University. In addition, he has a French Language Diploma from the French Government. Andy is a graduate of the IRS Executive Readiness Program. You can read his posts here.