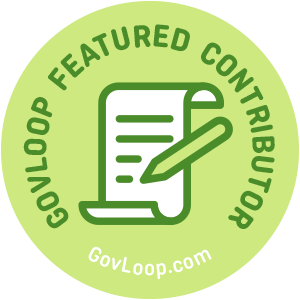 "These clean sweeps have really helped to improve the quality of life in neighborhoods throughout the city."  – Buffalo Mayor Byron Brown
The city of Buffalo, New York's "Operation Clean Sweep" program uses a proactive governance approach to engage with the community. Equally important, Buffalo illustrates that 311 is much more than just a number. In this case, Buffalo uses 311 data as a source to connect with the community and residents.
The City of Buffalo 311 Call and Resolution Center, formerly known as the Mayor's Complaint Line, was created in July of 2000. The Resolution Center's mission is to provide citizens with access to city services, information and non-emergency police services with the highest possible levels of customer service and satisfaction.
What is Operation Clean Sweep? Let's check it out!
Buffalo understands 311 data-driven decisions is the core to successful collaborative projects with community organizations.  With this intention, Mayor Byron W. Brown and the City of Buffalo's Operation Clean Sweep Initiative brings together city, state and federal partners.  In conjunction with local health and human services providers and community groups they visit city neighborhoods to remove trash, graffiti, prune trees or repair street lights. Basically they address the need to eliminate blight and reduce crime, while providing needed social services.
In May, Mayor Brown announces 2019's Clean Sweep season at a press conference. This year's goal is to exceed 2018's record of 32 Clean Sweep initiatives and add to the remarkable grand total of 321.
The Clean Sweep program is a gold standard city effort and best practice that continues to receive national recognition. For example, in 2015 the Operation Clean Sweep program was awarded the Computerworld Data+ Editors' Choice Award for significantly reducing overall crime by 25 percent. Additionally, the program received the 2016 Technology ROI Award.  Furthermore, Mayor Brown is also on the Cities of Service Mayor's Council. Former NYC Mayor Bloomberg launched the Cities of Service in 2009, a bipartisan coalition of mayors representing more than 20 million Americans, who will work together to engage millions more volunteers in service.
"Engaging our citizens at the community level has never been more important. I am honored to be a part of the Cities of Service Mayors Council and excited to share what we have learned so that other cities can form stronger connections with their citizens and improve the quality of life for those who need it most."

 Mayor Byron W. Brown.
The Clean Sweep program and the Division of Citizens Services
Oswaldo Mestre is Buffalo's Chief Service Officer and Director of Citizen Services. Combined with oversight of the 311 Call & Resolution Center, Mestre is responsible for a number of ancillary services to educate and coach residents of Buffalo. Including the Citizen's Participation Academy, the Community Crime Prevention Initiative, the Anti-Graffiti & Clean City Program, and the Save our Streets Task Force.
Due to Mestre's expertise, he is a government rock star who often takes the stage to showcase Buffalo's success story. For instance, in July, he spoke to an audience in Australia at the 19th Annual Government Contact Centre Summit. Not surprisingly, data was his topic, "Utilizing Data to Inform Contact Centre Decisions and Gain a Better Understanding of Your Customer".  Not to mention, Mestre is considered among the top innovators in the public sector,  Government Technology's Top 25 Doers, Dreamers and Drivers. 
"It's all about people, processes and technology," Mestre says. "We try to utilize that as best we can. Government can be and should be more responsive to citizens. Having a 311 call center is an integral part of that. So what do we do with the data that we have? People are calling and telling us about pot holes, stray dogs, loud noise. Aside from abating the particular issues, what does that data tell you? Well, where there's smoke, there's fire. We're able to map the data out and use that to coordinate our efforts." —CIO Magazine
Clearly, Buffalo is not only servicing the community with their 311 platform but taking it up a notch with the inclusion of 311 data. Together with the Clean Sweep initiative, they can easily pinpoint sweep areas and also analyze the 311 data to determine what resources are most needed. What great innovative community engagement effort to keep a city clean, safe and happy.
Janice Quintana is a GovLoop Featured Contributor. A government nerd, customer service practitioner and 311 pioneer, she has worked in local government as the Director of 311 in three different municipalities. She is fascinated with innovation, technology, data, service delivery and community engagement. When Janice is not following local government rock stars or trends she enjoys her status as a tennis enthusiast and travels the globe to watch a good match. She currently lives in Charlotte, NC with her two chihuahuas. You can read her posts here.