Employees are losing interest in Diversity, Equity and Inclusion (DEI) initiatives as time goes on.  According to a 2022 report, 41% of managers say they are "too busy" to work on DEI in their teams.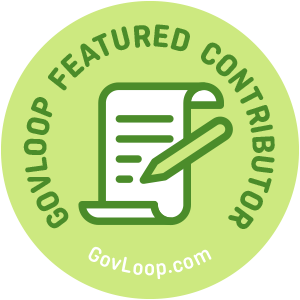 Defined as a lack of effort, low participation and motivation for DEI initiatives in the workplace, diversity fatigue is a genuine challenge for DEI leaders. The top three reasons diversity programs fail, according to The Diversity Movement, are executive resistance, diversity fatigue and lack of training for diversity leaders to be influential in their role.
The Reason:  Change takes time to manifest. 
Compared to other workplace initiatives, the impact of your DEI efforts can be less evident at the start. There is a slower pace toward real change, and that can leave employees feeling overwhelmed, stagnant, and ineffective. Their attempts to make sustainable differences in their organization's culture may seem like a mountain to climb.
The Fix: DEI leaders
The unique contributions these change agents bring to the table cannot be understated. Following the past few years, rocked by a racial reckoning, DEI's importance soared, and there was cause for optimism. And it was DEI leaders who paved the way toward change within their organizations and communities.
DEI leaders play a significant part in shaping organizational culture. Therefore, I want to draw attention to the strategies they use to affect change when momentum wanes.
The Strategies:
Here are three ways DEI leaders tackle complex DEI challenges, such as diversity fatigue, head-on:
DEI leaders adjust their mindset about what change means.
The saying is that "people don't change…but they evolve." According to executive coach and organizational development consultant Liz Bentley, "don't look to change; look to evolve. Strive to step into your power so that you can become a better version of yourself to go from good to great!" So, when diversity fatigue rears its ugly head, focus on helping people evolve. Help them see the importance of their DEI role rather than focusing on their apprehension.
DEI leaders ensure that strategic goals for DEI initiatives are clear, measurable, visible and aligned with the organization's mission.
Misaligned goals rarely result in sustainable outcomes. That is why successful DEI leaders approach goal setting for initiatives using the SMARTIE framework. This acronym means Specific, Measurable, Achievable, Relevant, Timely, Inclusive and Equitable. As noted in an article by Michelle Bibbs, "SMARTIE goals can be applied at every level in an organization. Building Inclusion and Equity into strategic, operational, and tactical goals assures the organization's commitment is anchored in actionable steps".
The SMARTIE approach will help organizations increase accountability and transform DEI initiatives from empty performative promises to actionable steps. Trust and credibility are built when employees see their leaders approach DEI challenges in thoughtful and intentional ways. Motivation for the work soars.  
DEI leaders anticipate challenges ahead of time and prepare to get to the root of them.   
DEI is not an exact science. Diversity problems are better discovered through research and experience. In the article "How Your Business Can Overcome Diversity Fatigue," successful DEI leaders "measure DEI initiatives to understand where diversity fatigue may arise." Measuring their efforts in employee engagement surveys, DEI leaders rely on feedback to see where levels of motivation ebb and flow. Then they develop strategies to address them.
The Takeaway: The work of DEI is not for the faint of heart. While passion may lead you here, it takes a village to bring about change. DEI leaders are natural catalysts — but anyone can be a champion.
---
Shakima "Kima" Tozay is a Licensed Clinical Social Worker whose government career spans over 15 years, beginning in the U.S. Navy. Kima has dedicated her career to serving the military community in various roles across diverse settings and agencies.  Her current position is as a Medical Social Worker serving Veterans. She is also a Social Work doctoral student at the University of Alabama. Kima is a Certified Diversity Professional (CDP®). She also holds certifications in Executive Leadership from Graduate School, USA, and a certificate from Stanford University in Leveraging Diversity and Inclusion for Organizational Excellence. Connect with Kima on LinkedIn.