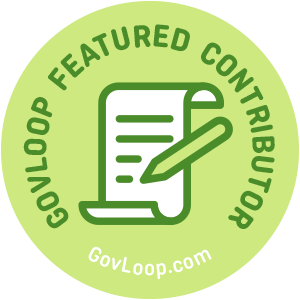 As a 311 pioneer in government customer service, I have watched from the front row the growth and transformation in improving city services and community engagement. Launching a simple telephony model served its purpose, but the next-gen 311 systems are full-scale civic hubs offering a variety of access points.
Inspired by customer expectations and feedback the 311 community continues to increase connectivity options. Today's users access 311 through kiosks, chat, text, online, mobile applications, email, artificial intelligence, and social media.
Did you know the 311 government non-emergency systems in North America are almost twenty years old? Hopefully, you have one of these wonderful 311 call centers in your area. If not, contact your city leaders. Let them know 311 systems provide easy access to government services and increase civic engagement. Also, the non-emergency number is a vehicle that takes the burden off 911 systems. Because the simple three-digit number creates a one-stop-shop for assistance constituents do not have to waste time navigating through confusing government directories. Instead, they contact 311 to request a service or report an issue. In return, they receive a tracking number and the concern is sent to the appropriate department. Above all 311 is the virtual front door to city hall.
Popular 311 services
Parking enforcement
Graffiti removal
Street and traffic light outages
Potholes and sidewalk repair
Trash, debris, recycling and bulk pickup
Abandoned vehicles
Water main breaks
Noise complaints
Rat abatement
General information and concerns
The 311 Game Changer
Former Maryland Governor and Baltimore Mayor Martin O'Malley, a trailblazer in government with his focus on data, technology and service delivery, is responsible for launching the first 311 platform in North America.  Recognizing the inefficiency in government silos, O'Malley began a new way of governing. As a result, the consolidated Baltimore 311 system was implemented in 2001.
"There is a revolution going in American government today and it is being led by well-run counties and cities. It's all about performance and delivery, treating citizens as customers, getting things done with greater efficiency and greater accountability. It's really the heart of civic trust for municipalities to serve as the laboratories of innovation and 311 has become the gold standard for data-driven results."
The 311 revolution
It did not take long for other city leaders to notice the success of this innovative business model. Notably, the improvements in service delivery, data collection and community engagement were staggering. Hence, the 311 revolution was born. Municipalities on the fast track joined forces with Baltimore. Soon the cities of Albuquerque, Chicago, Dallas, District of Columbia, Louisville, New York City, San Francisco and Toronto had 311 centers. In fact, there are over 300 311 platforms in North America.
The Future of 311
For the most part, 311 is the community temperature check for local government. In 2019 many municipalities are experiencing significant milestones. Specifically, in July CharMeck311's celebrates its 14-year anniversary and the fielding of 19 million service interactions. Likewise in June, the city of Vancouver's 311 center marked its 10-year anniversary and the handling of 7.75 million calls. Furthermore, after 18 years in service the 311 community continues to grow as three municipalities went live this year. And there are several more on the horizon.
New 311 systems
Suffolk County, New York
Portsmouth, Virginia
Lethbridge, Alberta Canada
Next in Queue
Portland, Oregon
Niagara Falls, New York
Manatee County, Florida
Demonstrate your civic enthusiasm and go explore your city. During your journey, if you see illegal dumping or potholes contact  311. By all means, be the eyes and ears of your neighborhood and assist local government in keeping your community beautiful and safe.
Janice Quintana is a GovLoop Featured Contributor. A government nerd, customer service practitioner and 311 pioneer, she has worked in local government as the Director of 311 in three different municipalities. She is fascinated with innovation, technology, data, service delivery and community engagement. When Janice is not following local government rock stars or trends she enjoys her status as a tennis enthusiast and travels the globe to watch a good match. She currently lives in Charlotte, NC with her two chihuahuas. You can read her posts here.